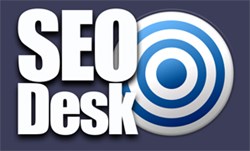 (PRWEB UK) 18 November 2013
GSM Driving Academy, the leading driving school in East London, is pleased to announce that they are now selling driving lessons to be provided as Christmas gifts. The company is offering customers with the chance to purchase an introductory driving lesson or a block of driving lessons to give to someone for their Christmas. The company also provides a range of advanced and specialist driving courses, which can also be gifted at this time of year.
The company believes that a driving course is one of the best gifts that can be given. The main aspect of the gift is the driving course itself, but driving lessons provide so much more. Having the ability to drive provides freedom and a sense of adventure. For many people, it can provide a career path, and an improved opportunity to find a job in the current market. This is why offering someone driving lessons for their Christmas will be the gift that keeps on giving.
When it comes to providing a gift that will be loved and appreciated, driving lessons from the GSM Driving Academy will be considered as a great gift. The first is recognised as one of the best driving schools East London has to offer. This is down to the high quality of driving instructors that work on behalf of the company. GSM Driving Academy employs a wide range of driving instructors. This is helpful because it means that there is a better chance of the right instructor being found for the right client. GSM Driving Academy understands that different people like to learn in different ways. This is why the company is keen to offer as many driving options as possible.
In fact, the company is regarded as offering the very best range of driving instructors East London has to offer. Anyone that has decided that driving is not for them or that they lack the confidence to get behind the wheel will need additional support when learning to drive. GSM Driving Academy has tutors who are capable of teaching confident drivers, shy drivers, novice drivers and drivers that need a little bit of fine-tuning before they sit their test. With novice, Pass-Plus and advanced driving courses and lessons available from GSM Driving Academy, vouchers for driving lessons will make the perfect gift for anyone looking to get behind the wheel in 2014.
About GSM Driving Academy:
GSM Driving Academy is regarded as the leading driving school in East London. The company has been helping people to drive in this part of the capital since 1977 and has an extensive range of positive reviews and testimonials from satisfied customers. The company also offers an extensive range of driving courses for people who have already passed their test. Whether someone is looking to refresh their driving skills, enhance their driving technique or to pass advanced driving courses, this is the driving school that offers the best possible services in London.