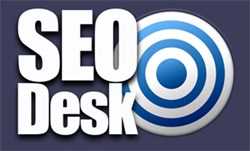 (PRWEB UK) 19 November 2013
Swiss Watch Dealers, one of the leading European suppliers of high quality Swiss watches, is pleased to announce that they still offer full shipping in time for Christmas. Time is running out on the full range of shipping options but customers who make their order will still be able to give the most precious gift of all, time, to their loved ones this Christmas. The company has an extensive range of quality Swiss watches on offer, and they look forward to helping people make this Christmas the most stylish one yet.
With more than 15 years' worth of experience in the UK and Europe, Swiss Watch Dealers understands the importance of having a Christmas present ordered and delivered long before Christmas. At this time of year, delivery firms are under extreme pressure, but by ordering in November, customers can rest assured that their special gift will arrive safe and sound well before the big day.
While Swiss Watch Dealers has a sterling reputation for delivering products on time, they have a far better reputation for delivering some of the stylish and well respected watches in the world. When many people consider Swiss watches, it is inevitable that Rolex is the first name that springs to mind. The company is regarded as a Rolex specialist, and they offer an extensive range of Rolex watches. The Daytona, the Explore, the Milgauss and the Sea-Dweller are just some of the most stylish Rolex models that can be found when shopping with Swiss Watch Dealers for this Christmas.
While the company is regarded as being a specialist Rolex provider, they do not only provide Rolex watches. The company is also well known for the stunning range of Cartier products that they sell. Again, Cartier is one of the most famous brands in the world and in the spectrum of Swiss watches; there are few models that can compare to the quality and style of this brand. Swiss Watch Dealers has a wide range of Cartier watches to choose from including the Calibre, the Roadster and the Santos 100.
Trying to find the perfect Christmas present becomes more difficult every year. This is why finding a timeless present makes sense. When it comes to finding a present that is truly timeless while being a unique timepiece, it is hard to argue with the quality, consistency and majesty of Swiss watches. This is why the range of watches on offer from Swiss Watch Dealers will delight any recipient this Christmas.
About Swiss Watch Dealers:
Swiss Watch Dealers has more than 15 years' worth of experience in providing the finest quality Swiss watches to the UK and Europe. The company is regarded as being a specialist Rolex provider, but they also offer a wide range of other Swiss watches. For quality, style and confidence, it is hard to argue with what a Swiss watch offers, making Swiss Watch Dealers a company that can be trusted.