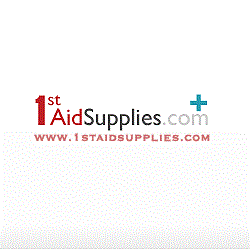 Los Angeles, CA (PRWEB) November 14, 2013
After a relatively mild autumn, weather forecasters and meteorologists are warning residents across the United States that a rough winter may be ahead. Many parts of the country experienced what is known as an Indian summer, when warm weather continues into November with very little rain and almost no frost. However, this can unusually calm climate can make residents lax when it comes to preparing for a tough winter that may bring heavy snowfall, ice storms, freezing rain and sub-zero temperatures. In anticipation of difficult winter, 1st Aid Supplies is stocking up on emergency supplies that they believe will be in demand very soon.
From homes and vehicles to offices and schools the alarm is being sounded to prepare for a winter that could prove to be very trying. When Nor'easters, blizzards, freezing temperatures and ice storms hit it can cause widespread devastation. Power outages, highway accidents, hypothermia and frost bite are just a few of the hazards that can result from severe winter weather. If people are not properly prepared to deal with these conditions they are at risk for damage to both their home and their own well-being. By preparing now, families, schools and offices can stock up on the survival supplies that will allow them to weather the aftermath of bad winter weather.
Among the products 1st Aid Supplies is expecting to see a high demand for include thermal blankets, emergency food and purified drinking water, crank radios, first aid kits, gas shut off tools, heat packs and battery powered flashlights. When winter deals a tough blow it can lead to power lines being downed and in this case your home, school or office may be without heat, electricity and running water. It is imperative to stay warm, hydrated and well-fed during the hours you and your staff await rescue teams. Not having emergency supplies on hand can lead to many problems, some life threatening.
Another big concern is for people who depend on vehicles. Winter storms that are sudden and severe can leave motorists stranded for hours, and even days in deep snow. If the battery of your car dies you will be without heat and this can present a very serious situation. While waiting for plows and emergency teams to arrive it is crucial that you have a vehicle first aid kit and survival supplies including light sticks, communication tools, solar blankets, purified drinking water, high calorie food bars and crank radios. These simple items can be the difference between life and death when stranded on a highway or rural road.
While 1st Aid Supplies is doing its best to keep its online store stocked with the necessary emergency supplies people will need this winter, they are urging customers to get a head start and not wait until the week of a predicted blizzard to place and order. By the time a major storm forms supplies may have sold out and even if they are available the weather can impede shipping since planes and trucks will not be able to reach affected areas. By purchasing the winter supplies you need now you can rest easy knowing you are prepared for the worst winter has to offer.
1st Aid Supplies is an online retailer of first aid kits, disaster and emergency supplies, protective equipment and OSHA resources and information. By providing high quality and affordable first response supplies to individuals, schools and office, 1st Aid Supplies has become a trusted source for communities around the world preparing for natural disasters, foul weather and emergency situations.