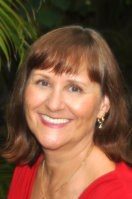 "Missing from professional education is how to run the business of practice well, so it doesn't run you … ragged. Professional women do business differently, so I tailor my training and coaching especially for their needs." ~ Dolly Garlo
Key West, Florida (PRWEB) November 13, 2013
Professional women looking to get off the treadmill of stress in their daily work and make it more meaningful and profitable are invited to a very special teleseminar entitled "Thrive!! In YOUR Professional Practice" on Thursday, November 21st at the following times.
Time: US = 11a PT / noon MT / 1p CT / 2p ET
UK London = 7p GMT
Australia, Sydney = Friday, November 22, 2013 at 6a AEDT
This event is for anyone who:

feels pulled in too many directions
is challenged dealing with staff or colleagues
wishes you could just focus on delivery of your services
feels burdened by too much responsibility (and concern about potential liability)
faces potential burn-out in need of a well-deserved vacation
has started wondering if it's all worth it …
One big thing missing from professional education is how to manage the business of practice – to run it well, so it doesn't run you … ragged.
This teleseminar will explore 3 key areas to address that will make both work and
life more enjoyable. Participants will also receive tools, guidance, and resources to apply so they can make changes right away to move their practice into a more desired direction.
Garlo explains: "For maximum convenience, this complementary event will be conducted by teleconference. Step-by-step, I'll show you how to locate and engage with clients who fit you like a glove, stop burn-out before it starts from only having so many hours in each day, and make your practice more worthwhile and enjoyable on a daily basis - and how to take it further from there."
The call is open to women professionals who are looking to put more of a business focus into their practice to get more peace of mind and satisfaction - for work and life - out of it.
~~~~~~~~~~~~~~~~~~~~
Dolly Garlo, RN, JD, PCC-BCC, President of Thrive!!, founded the coaching, consulting and training company to help other professional women build solid business foundations for successful delivery of innovative services, create successful and profitable businesses, design fulfilling business-exit or career change and personal lifestyle transformations, and use their considerable skills and resources to make local or even global contributions. Her website is http://www.allthrive.com.
Working exclusively with compassionate business minded professionals, Dolly Garlo is on a continuing mission to change the way health care services are delivered in this country, particularly focused on the integrative medicine and complementary health care arenas. It has been her passion since graduating from nursing school 35 years ago and it's what drives her work to this day as a former health care attorney turned board certified professional coach and legacy development planner, with additional certification in financial coaching and retirement life planning.
She earned her BSN from the University of Michigan, and her JD from the University of Utah. She practiced as a critical care registered nurse in Medical and Shock/Trauma ICU, followed by 16 years practicing civil and administrative law (building and running her own law firm advising professionals and health care businesses). Dolly has been consulting with women professionals since 1997. An ardent environmental advocate, she developed her comprehensive legacy planning program as a result of experiences creating the Garlo Heritage Nature Preserve.