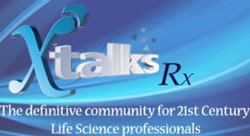 Toronto, Canada (PRWEB) November 12, 2013
Too frequently, evidence generation on endpoints playing a key role in the value demonstration story fails, not because the product is not doing well, but just because the measure missed the point. The globalization of clinical research has strong implications for outcomes measurement since psychomodulated measures such as Patient-Reported Outcomes (PROs) or Clinician-Reported Outcomes (ClinROs) are commonly included in international clinical studies. Due to the sensitivity of such scales to culture, their cross-cultural equivalence can be as important as is centralized laboratory testing for the successful development of a product.
This third webinar of the series will focus on the data analysis questions related to clinical outcome assessment in multinational clinical trials. The demonstration of treatment benefit might be impacted in multinational trials when it is assessed for clinical outcomes that are likely to be sensitive to culture, which is the case of most patient-centred outcomes.
During this presentation, you will learn about:

The risk for the evaluation of treatment benefit of assessing clinical outcomes in a cross-cultural setting
The methods allowing the cultural variability of the assessment to be assessed using trial data
The existing solutions to control the risk pertaining to clinical variability in a multinational clinical trial, in terms of study and statistical analysis design
For more information about this event or to register, visit: http://xtalks.com/cultural-variability-qualitative-research3.ashx.
Xtalks, powered by Honeycomb Worldwide Inc., is a leading provider of educational webinars to the global Life Sciences community. Every year thousands of industry practitioners (from pharmaceutical & biotech companies, private & academic research institutions, healthcare centers, etc.) turn to Xtalks for access to quality content. Xtalks helps Life Science professionals stay current with industry developments, trends and regulations. Xtalks webinars also provide perspectives on key issues from top industry thought leaders and service providers.
To learn more about Xtalks visit http://xtalks.com/ContactUs.ashx.
Contact:
Michelle Tran, Marketing Manager
+1 (416) 977-6555 ext 224
mtran(at)xtalks(dot)com