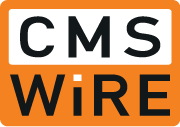 'Your intranet is the glue, the portal, the window, the lens into your organization, the hub, the pulse, the brain, the one system that connects everyone to everything and enables everyone everywhere.' - Rich Blank
(PRWEB) November 12, 2013
CMSWire.com, a web magazine focused on customer experience management, social business and document management, is holding a Tweet Jam to discuss the place modern intranets hold in today's business.
With the advent of activity streams, collaboration platforms and mobile communications, some question where intranets fit in the modern workplace. Do they meet the needs and expectations of employees or are they being supplanted by enterprise social networks? Where are intranets delivering and where are they falling short?
Join in on November 13 at 10 a.m. PDT / 1 p.m. EDT / 1800 GMT as CMSWire and the broader CMSWire community spend an hour discussing the current and future state of the intranet.
These questions will shape the discussion:
1. Name the top 3 functions of the modern intranet.
2. In what areas do intranets fall short of employee's needs?
3. What steps need to be taken to keep intranets relevant?
4. Enterprise Social Networks vs. Intranets - Competing? Merging? Distinct?
5. Looking to 2014, what challenges lie ahead for intranets?
To help answer these questions, CMSWire has assembled a group of industry experts to share insights and field experiences. Panelists include:
Benjamin Niaulin, SharePoint MVP at Sharegate
Dan Latendre, CEO at Igloo Software
David Hillis, VP of Business Development for Ingeniux
Derek Peplau, Director, Product Marketing at Acquia
Rich Wood, Director, Modern Applications at Perficient
Seth Miller, Founder and CEO of Miller Systems
Sharon O'Dea, Senior Manager, Online Communications at Standard Chartered Bank
Tom Petrocelli, Research Director, Enterprise Social, Mobile, and Cloud Applications at Neuralytix, Inc.
Tony White, Founder of Ars Logica
All experience levels are welcome to join in, just tweet all questions and/or responses throughout the Tweet Jam. By using the #SocBizChat hashtag, messages will automatically become part of the discussion.
Tweet Jam Participation Guidance
Twitter is a highly flexible medium. In order to keep the discussion useful to all, participants should follow the following guidelines:
1. Introduce themselves with their first #SocBizChat tweet. Include name, job title and organization.
2. Subsequent tweets must start with the question number being responded to and the #SocBizChat hashtag. For example, "@bigbird Q5 If intranets fail to integrate with other systems, they will become irrelevant."
3. Please don't pitch products or services; stay knowledge focused
4. Keep the discussion professional, but informal
5. Remember that this is a public chat - be thoughtful
About CMSWire
The CMSWire.com web magazine, published by Simpler Media Group, Inc., focuses on customer experience management, social business and information management practices and tools. The publication was founded in 2003 and currently has more than 300,000 monthly readers.