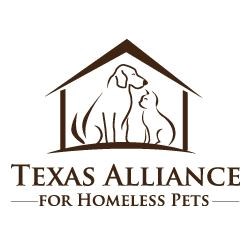 Southlake, TX (PRWEB) November 13, 2013
Texas Alliance for Homeless Pets is happy to announce Chief of Police, Mark Hafner, as its newest Coalition Founder and Founder of the New York Mayor's Alliance, Jane Hoffman, as its newest Board Advisor.
The local non-profit organization expects the addition of Chief Hafner to bring great numbers and ideas to the coalition. Chief Hafner is in charge of Animal Control for Keller, Colleyville, Westlake and Southlake. His Animal Control division has an eighty-five percent release rate and provides assistance ranging from animal adoptions to catching loose livestock. His knowledge and experience will tie the metroplex together and bring strength to Texas Alliance for Homeless Pets in Keller and its surrounding areas.
Hoffman plays an equally important roll in the success of Texas Alliance for Homeless Pets. Working with over 150 shelters and rescue groups, Hoffman and the New York alliance helped reduce euthanasia in New York City. In 2007, Hoffman received the Excellence in the Advancement of Animal Law Award from the American Bar Association. Her knowledge and experience in animal activism will help build stronger bonds with organizations and bring new ideas to the alliance.
Texas Alliance for Homeless Pets believes the issue at hand is awareness. "Most people don't understand how one life, one foster, can have a ripple effect and change the system," says co-founder Darla Beam. "Texas Alliance for Homeless Pets is a group of people passionate, energized and motivated to change the systemic issues behind the overpopulation of pets in Texas."
The alliance's coalition founders are animal welfare experts with a passion for spreading pet ownership initiatives, strategizing to resolve issues and empowering individuals and groups. Board advisors play an equally important role as our founders. Each helps to support, sustain and grow a group that works toward one common goal: a happy, healthy home for every animal.
To learn more about Texas Alliance for Homeless Pets and get involved, visit their website or Facebook page.
About
The mission of Texas Alliance for Homeless Pets is to resolve the underlying, systemic issues of pet overpopulation in Texas through community outreach and collaboration. Dedicated to change, Texas Alliance for Homeless Pets is building a large-scale collaborative coalition. This coalition is a change agent in the industry and will create a sustainable model for one common goal: every pet having a happy and healthy home. Learn more at http://petsintexas.org.