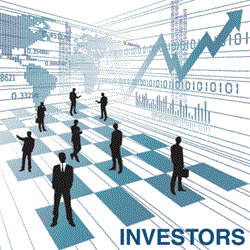 We want to inform viewers about some of the available types of investments. - an In View series producer
Boca Raton, FL (PRWEB) November 12, 2013
Producers of the In View series, a wide-ranging cable television program distributed on the Discovery Channel and other cable outlets across America, have announced that they will travel to northern Illinois later this week for a film shoot in Rockford, Ill. focusing on investing and investments. The In View series hosted by Larry King features enlightening programming about financial subjects, health topics, education subjects, business trends and much more. Follow the official Twitter page of the In View series for more news about the TV program (561-279-3550).
The In View show (855-446-8439) features a dedicated and experienced team of creative producers and associate producers, who develop show concepts and oversee the series' production. Associate producers for the In View TV series, like associate producer Brian Cahill, associate producer Rachel Van Drake, associate producer David Kent, associate producer Karla Sullivan, associate producer Seth Goldberg and senior associate producer Joel Walters, look for upbeat and intriguing stories all across the United States and Canada to present on the show. Other members of the show's production team include associate producer Judi Marcus, associate producer Diane Shandler, associate producer Derrick Milhous, associate producer John Patrick and associate producer Courtney Lovejoy. Visit the official website of the In View television program, http://www.inviewseries.com, to learn more about this educational TV program.
In View hosted by Larry King will take a closer look at investment strategies and different types of investments. Economic turmoil and the rising cost of living have caused many people to worry about their financial security. The video shoot later this week will look at how some people have planned for their financial futures.