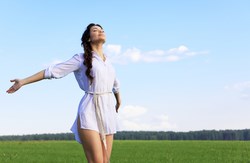 Carrollton, Texas (PRWEB) November 12, 2013
On October 11, 2013, Dr. Frank Veninga of North Texas Bariatric & General Surgery performed four surgeries using the advanced robotic technologies he recently integrated into the practice. Using state-of-the-art da Vinci robotic surgical tools, Dr. Veninga performed a gastric band removal procedure, a gastric sleeve resection procedure, and two gallbladder removals.
The surgical procedures represent the first that Dr. Veninga has performed using robotic tools since completing his training in robotic surgery at the end of August 2013. In addition to being certified as a da Vinci System Console Surgeon, the Dallas and Plano area bariatric surgeon has twice been certified by the American Board of Surgery. His use of robotic technology reflects his commitment to offering the safest, most effective, and least invasive procedures to his patients.
The tiny robotic tools are able to rotate and turn similarly to human wrists. Dr. Veninga controls these tools from a console through the guidance of a laparoscopic camera. The instruments allow him to work through smaller incisions than would be possible in traditional, manual surgery.
"The ability to manipulate the tools as if they were your own wrists is very helpful," states Dr. Veninga. "I was able to visualize and monitor my work far more effectively than ever before. I have no doubt that this is going to benefit my patients regardless of which procedure I'm performing."
Each of the four surgeries went smoothly, and Dr. Veninga has already scheduled further robot-assisted surgeries. The Baylor Medical Center in Carrollton, where Dr. Veninga performs most of his surgeries, will have all of its robotic systems operational by November 8, 2013. The Baylor Medical Center has been designated as a Bariatric Surgery Center of Excellence by the Surgical Review Corporation/American Society of Metabolic and Bariatric Surgery (SRC/ASMBS).
The Benefits of Robotic Surgery for Patients
Dr. Veninga has built his reputation on being forward-thinking when it comes to patient care. "Whenever a new technology emerges and strikes me as promising, I investigate it," he says. "If I feel that it will benefit my patients significantly, I'll do whatever it takes to learn it, master it, and make it available to them. Ultimately, these robotic tools offered too many advantages for me not to make them part of my practice."
Among the many benefits of robot-assisted surgery versus traditional surgery are:

Substantially smaller incisions
Shorter and more comfortable post-operative healing time
Less blood loss and tissue trauma
Increased number of procedures that can be performed via a single incision
Improved safety and efficacy with reduced risk of complications
About Dr. Frank Veninga
Dr. Frank Veninga established his general surgery practice in 1987 and began performing bariatric surgery in 2000. By 2007, he was recognized by D Magazine as one of the "Best Doctors in Dallas 2007" in the bariatric surgery category. He is a master of laparoscopic surgical techniques and is excited to combine these techniques with robotic technology to the benefit of his patients.
Further information about Dr. Veninga can be obtained by visiting http://www.bariatricsurgerydallas.com or by contacting him at:
North Texas Bariatric & General Surgery, P.A.
Carrollton Office
4333 N Josey Ln
Ste 207
Carrollton, TX 75010
Phone: (972) 939-8218
Originally posted by Frank Veninga