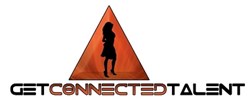 'Success breeds success. We will continue to strive and push for this again in 2014!' - JJ
Atlanta, GA (PRWEB) November 13, 2013
Atlanta-based Get Connected Talent continues their push to become a single source industry leader for models and actors across the United States. GCT acknowledges the accomplishments of their talent appearing in commercials, TV Series, as well as upcoming 2014 blockbuster feature films. These projects include Lowes Home Improvement, Humana Healthcare, Lego, Fox TV's "Sleep Hollow", CBS's "Under the Dome", Lifetime's "Dance Moms", "Fast & Furious 7" starring Vin Diesel, "Transcendence" starring Johnny Depp, and "Foxcatcher" starring Channing Tatum.
"I want you to know what a positive experience Kailey had being an extra. EVERYBODY was extremely NICE. We did not know what to expect. I was amazed! And it made Kailey that much more want to be a model." - Kim Boyles.
"Get Connected Talent really got me connected! The audience gig was for the Dance Moms TV Series on Lifetime. What a great experience as an audience member and Great Day!! Thanks to Get Connected Talent you're the best! I look forward to being booked again for any events in Atlanta." – Tiffany Henderson
"GCT Rocks! I was booked for my first job in September as a background extra for Transcendence! What an experience. I meet a lot of great people and gained a ton of exposure. Thanks so much for the opportunity!" – Jose Trevino
Heading into 2014, GCT plans to expand their operations while continuing to connect their talent to the hottest jobs in the entertainment industry.