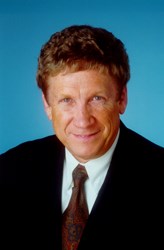 Raleigh, NC (PRWEB) November 12, 2013
As today's companies experience a "capital superabundance," now is a critical time to smartly invest available funds. A new paper by Tompkins International, Employing Available Capital Wisely: How Operational Excellence Creates Economic Value, shares how reinvesting capital into operational and supply chain capabilities will increase free cash flow and help companies boost their overall long-term business value.
"Historically, companies have cared more about short-term financial results instead of considering the long-term business value," says Gene Tyndall, Executive Vice President, Tompkins International. "By investing capital into supply chains, businesses will achieve profitable growth, margin improvement, and capital efficiency."
Long-term value begins with a smart investment strategy that considers new channels, competition, supply chain risks, and product development, among others.
"What many people do not realize is that 90 percent of strategic business plans are not implemented as intended, and thus operations are not improved effectively," explains Tyndall.
To be successful, companies need to strategically employ available capital into their operations, which increases productivity and puts them ahead of competitors. Long-term value takes time to create, yet it is sustainable if executed effectively.
To learn more about smart investment into operational excellence, download the paper here.
About Tompkins International
Tompkins International transforms supply chains for value creation. For more than 35 years, Tompkins has provided end-to-end solutions on a global scale, helping clients align business and supply chain strategies through operations planning, design and implementation. The company delivers leading-edge supply chain solutions by optimizing the Mega Processes of PLAN-BUY-MAKE-MOVE-STORE-SELL. Tompkins supports clients in achieving profitable growth in all areas of global supply chain and market growth strategy, organization, operations, process improvement, technology implementation, material handling integration, and benchmarking and best practices. Headquartered in Raleigh, NC, USA, Tompkins has offices throughout North America and in Europe and Asia. For more information, visit http://www.tompkinsinc.com.
CONTACT:
Keri McManus
919-855-5516
kmcmanus(at)tompkinsinc(dot)com
Twitter: @jimtompkins
Creating Supply Chain Excellence Blog: http://www.tompkinsinc.com/category/blog/
Global Supply Chain Podcast: http://www.tompkinsinc.com/category/podcast/