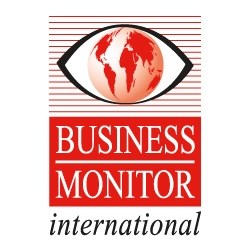 Clients can start talking directly to important decision makers today with the easy to use online database.
(PRWEB UK) 13 November 2013
Business Monitor has just finished validating over 280,000 senior executive contacts at over 90,000 major multinational companies across Asia, Europe, Latin America and the Middle East and Africa in its Emerging Markets Multinational Database.
The Emerging Markets Multinational Database, split out across 51 countries within Asia, Europe, Latin America and the Middle East and Africa, provides companies with newly-validated business leads.
New business leads mean new revenue potential. But painstakingly searching for leads is not a good use of time so Business Monitor have done all the hardwork and put the newly-validated names into their easy–to-use database allowing clients to copy, print, export or save their selections.
The easy-to-use database helps companies to talk directly to important decision makers today. It gives them potential customers, recruitment contacts, joint-venture partners, suppliers and acquisition targets within the top multinational and local companies in each country.
They get instant access to contact names, job titles, postal addresses, email and telephone data to get through to the decision-makers that matter.
That's not all. If someone is looking for contacts in particular sectors, they can search from 34 industries, as well as by company name, departments and company nationality. And they also get regularly updated data over the next 12 months. So as soon as Business Monitor adds any new contacts, clients can use them.
For more information on the newly-validated database, please click here.
Business Monitor is a leading, independent provider of proprietary data, analysis, ratings, rankings and forecasts covering 195 countries and 24 industry sectors. It offers a comprehensive range of products and services designed to help senior executives, analysts and researchers assess and better manage operating risks, and exploit business opportunities.