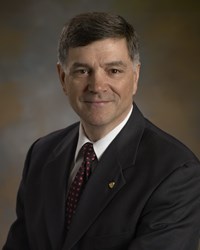 Lancaster, Pa. (PRWEB) November 12, 2013
High Associates Ltd. is pleased to announce that Linford L. Good, SIOR, CCIM, was elected president of the Philadelphia Chapter of the Society of Industrial and Office REALTORS® (SIOR) effective August, 2013. Good is senior vice president, brokerage services, for High Associates.
Other elected officers of the Philadelphia Chapter SIOR are Cathryn Coate, SIOR; Collier's International—vice president; Scott Henderson, SIOR, Newmark Grubb Knight Frank—treasurer; Adam Campbell, SIOR, Cushman & Wakefield, Inc.—secretary; Thomas McDermott, SIOR, CCIM NAI Commercial Partners—past president.
About Linford Good
Good joined the High organization in 1976. He is responsible for managing the brokerage activities of the High Associates sales/leasing team. The brokerage activities include selling or leasing industrial/commercial properties for corporations, private industries and individual investors. They also encompass all leasing activities for more than six million square feet of the High family real estate portfolio. High Associates, under Good's direction, achieves annual sales in excess of 100 million dollars. He is High Associates' broker of record.
Good is a member of the Lancaster County Association of Realtors, the National Association of Realtors and the Society of Industrial and Office Realtors (SIOR). He is a charter member and past president of the Commercial & Industrial Real Estate Council, and served on the Board of Directors for the Lancaster County Association of Realtors (LCAR). Good is a Certified Commercial Investment Member (CCIM). In addition, he is a member of Rotary International and participates in many community activities.
About the SIOR
The Society of Industrial and Office REALTORS is the leading professional commercial and industrial real estate association. With more than 3,000 members in 580 cities in 26 countries, the Society represents today's most knowledgeable, experienced, and successful commercial real estate brokerage specialists.
The Society certifies its members with the prestigious SIOR (specialist, industrial and office real estate) designation, a professional symbol of the highest level of knowledge, production, and ethics in the real estate industry. Real estate professionals who hold the SIOR designation are recognized by corporate real estate executives, commercial real estate brokers and agents, lenders, and other real estate professionals as the most experienced and capable practitioners in any market. A professional affiliate of the National Association of REALTORS®, the Society is dedicated to the practice and maintenance of the highest professional and ethical standards. The Society maintains a commitment to business and industry by providing outstanding professional services, publications, and educational programs. The Philadelphia Regional Chapter represents 43 counties in Pennsylvania; all of Delaware; and nine counties in New Jersey.
About High Associates Ltd.
Headquartered in Lancaster, Pa., High Associates is a leading developer of industrial, office, retail, and multifamily facilities throughout the eastern United States. An affiliate of High Real Estate Group LLC, the firm also provides tenant care and property management services for the High Real Estate Group-owned portfolio of more than six million square feet, and provides development, brokerage, appraisal, and consultative services. For more information, visit http://www.highassociates.com.