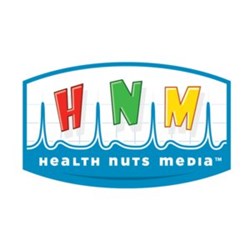 Los Angeles, CA (PRWEB) November 13, 2013
Health Nuts Media, an interactive health engagement company, is pleased to announce that its animated "Understanding Diabetes" series has been added to the educational toolset of the International Diabetes Federation's Life for a Child Programme (LFAC), which assists thousands of children and young people with diabetes in 43 countries worldwide. The videos, produced in English and Spanish, will help children and their families better understand diabetes using fun and entertainment to enliven educational concepts.
Health Nuts Media's CMO, Dr. Gregg Alexander, notes, "We are honored to bring our special brand of fun health education to families across the globe via our friends at the IDF. Their 'Life For A Child' efforts are tremendous, helping save the lives of children all over the world. It's exciting to be a part of their mission, and is especially timely as we approach World Diabetes Day on November 14th."
The cornerstone video of the series, "What is Diabetes?" can be seen here:
http://www.youtube.com/watch?v=4EEtubB74lM.
The International Diabetes Federation (IDF), an umbrella organization of over 200 national diabetes associations in over 160 countries, will use Health Nuts Media's diabetes series to help fulfill their mission to "increase public awareness and encourage health improvement, promote the exchange of high-quality information about diabetes, and provide education for people with diabetes and their healthcare providers." For additional information on their program visit http://www.idf.org/lifeforachild.
Angie Middlehurst, Education Manager for the Life for a Child Programme, stated, "LFAC is pleased to endorse Understanding Diabetes produced by Health Nuts Media. This resource is suitable for children with diabetes, being visually appealing and fun while providing age-appropriate information regarding diabetes management."
View all of the "Understanding Diabetes" videos now.
In English: http://vimeopro.com/healthnutsmedia/understanding-diabetes
In Spanish: http://vimeopro.com/healthnutsmedia/entendiendo-la-diabetes
About Health Nuts Media
Health Nuts Media leverages the power of animation, games, apps, and other interactive tools to engage individual patients of all ages and deliver important, easy-to-understand health messages across an array of digital media. For more information, visit healthnutsmedia.com.