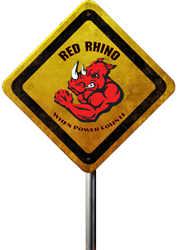 We're very excited to offer these new fireworks to our wholesale/retailer customers.
Joplin, MO (PRWEB) November 13, 2013
Red Rhino Fireworks released its new product line for New Year's Eve this week. New items include Christmas in July, White Stag, Armed Resistance, Top Back and Dragon Lady, among others. Performance videos for all new products can be found on redrhinofireworks.com. Aside from the new products, Red Rhino Fireworks have four major private label brands: Texas Outlaw, Hog Wild, Red Rhino and Full Blown Fireworks. Red Rhino also carries the Brothers Pyrotechnics line as well. "We're very excited to offer these new fireworks to our wholesale/retailer customers. We are constantly working to bring bigger, more colorful and entertaining fireworks products to our customers. This year's selection continues that tradition and should make for an awesome New Year's Eve celebration," says Steve Houser, President of Red Rhino Fireworks.
Red Rhino is headquartered in Joplin, Missouri with an additional major warehouse in Silsbee, Texas. Earlier this year, Red Rhino was selected by Texas Fireworks Company to acquire its holdings. The two companies combined doubled Red Rhino's business reach and provides them with a convenient Southern distribution point, improving shipping options in the entire southern region of the United States.
About Red Rhino:
Headquartered at 6659 S. Highway 43 in Joplin, MO, Red Rhino Fireworks is a national supplier of top quality fireworks to their wholesale/retail fireworks customers. Its loading docks can accommodate tractor trailers, tongue trailers, and goose neck trailers allowing shipping and customer load outs in an orderly and convenient fashion. The products are stacked in pallet racks which protects the product from crushing during storage and keep it dry, ensuring that what is delivered is in great condition for both safety and resale concerns. Their wide variety of products and new releases for 2013 can be found at Redrhinofireworks.com.
Website: Redrhinofireworks.com
For Interviews contact: Butler Burdine, butlerburdine(at)yahoo(dot)com, 504-710-4001