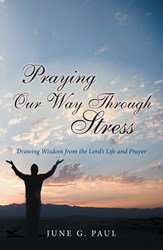 My goal is to help parents establish firm, consistent, clear, predictable and loving boundaries.
Sydney, Australia (PRWEB) November 14, 2013
Figuring out the middle years of a child who is no longer a toddler, yet not a teenager, can be challenging for parents. So how can parents help their children formulate a future of success during these years? Senior clinical psychologist, Anna Cohen believes the answer can be obtained within 80 pages.
In her new book, "Parenting Made Easy- The Middle Years", Cohen provides readers with an evidence-based approach to parenting and a stress-free family life. Drawing from more than 20 years of experience, Cohen reveals a "bag of tricks" for parents to raise well-behaved, confident children, ages six-12.
"Parents can relate to my message because parenting can be challenging and emotionally draining," Cohen said. "My goal is to help parents establish firm, consistent, clear, predictable and loving boundaries."
Not only does the book contain powerful ideas that appeal to children's pride, reason and logic, but it also recognizes the challenges that come with parenting and provides solutions.
"I show parents how to guide rather than control children, and acknowledge that children, by virtue of being children, will make behavioral errors," Cohen said. "This book provides insight into the mind and behavior of children, ultimately teaching parents appropriate ways to take action of every situation."
Aiming to help make middle-years children feel more loved and accepted, Cohen assists parents in building a foundation for long-term success.
"Parenting Made Easy – The Middle Years: a bag of tricks approach to parenting the six-12-year-old"
By Anna Cohen
ISBN: 978-1-4653-9632-7
Price: (SC) $19.95
Available at http://www.amazon.com, http://www.barnesandnoble.com and http://www.xlibris.com.
About the author:
Dr. Anna Cohen has been working with children, young people and families for more than 20 years in both the public health system and the private sector. She specializes in the assessment, diagnosis and treatment of children and young people with psychiatric, emotional and behavioral difficulties. She currently works full time as Clinic Director at Kids & Co. Clinical Psychology in Sydney's Inner West and Eastern Suburbs.