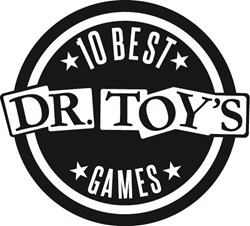 The addition of US Games expands Eat to Win's distribution network to eight affiliated vendors.
Highland, Michigan (PRWEB) November 21, 2013
Eat to Win continues to expand its presence throughout the United States with the addition of US Games to its distribution network. This brings the Eat to Win distribution network of affiliated vendors to eight.
Eat to Win Games teach children the importance of good nutrition and healthy eating, while also communicating the importance of physical activity for a child's growth.
US Games is located in Texas and provides sports related games and materials to both elementary and middle schools throughout the United States. They sell under the names US Games and BSN Sports. US Games provides resources to schools in the areas of physical education activities, health and fitness, recreation, sports and facilities.
Jammi (pronounced Jamie) Roscoe, Chief Executive of Eat to Win, says, "We are excited to add US Games to the group of premier education providers offering Eat to Win games. We have seen great interest by Physical Education Teachers in our games, since they fit naturally into a curriculum focused on teaching children the importance of physical activities, and we believe the schools served by US Games provide a logical expansion opportunity for Eat to Win."
EatToWinGame.com is the place to go to purchase Eat to Win products.
About Eat to Win:
Eat to Win was created by a concerned mom whose own child struggled with being overweight. Child obesity in America has become a major issue. An unhealthy lifestyle is a common problem among children and adults. Eat to Win was created to help encourage nutrition and exercise through fun and active games. Please share your stories with us on Facebook and Like Us to receive a discount! Our games are in agreement with ChooseMyPlate.gov.