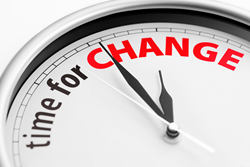 There is no excuse to limit your consumers' buying power to the cash in their pocket or debit card in their hand
Toronto, Ontario, Canada (PRWEB) November 12, 2013
Plastic makes perfect! In our increasingly digital world, more purchases are being made with plastic than ever before. In fact, business merchants that accept credit cards payments make up 68% of all non-cash transactions in Canada, compared to the global average of about 40% - according to the Financial Post.
With the increased ease and security of credit and debit cards – consumers are becoming far less reliant on cash when making purchases. The Financial Post also reveals that a whopping 71% of Canadians would be comfortable, if not prefer to, never handle cash again (up from 27% in 2011).
"It's time for all businesses, big or small, to embrace digital payments options and accept credit card payments" said Parry Rosenberg - Vice President of Sales and Marketing at MONEXgroup. "The Majority of purchases today are being made using credit - and our POS terminals offer businesses an affordable way to accommodate these sales."
In today's consumer landscape, there is no excuse to limit your consumers' buying power to the cash in their pocket or debit card in their hand, no matter the size of your business. As the study demonstrates – the number of customers paying with cash is steadily declining and if you don't want to see your profits travel in the same direction, being electronically capable in your business is a top priority.
MONEXgroup offers a wide selection of POS technology that helps your business keep pace with the changing retail industry. Long gone are the days of complicated, expensive and cumbersome ATMs - rather sleek, modern POS Terminals purchased at an affordable rate.
Monexgroup is the leading independent provider of payment processing services in Canada offering the lowest rates in the industry. Our services include: debit card and credit card point-of-sale (pos) terminals, mobile, integrated and e-commerce online payment products. MONEXgroup serves over 20,000 merchant accounts across Canada in all market segments including: restaurants, business-to-business, professional services, leisure and hospitality.
Holly Murray
MONEXgroup
Marketing Communications
HMurray@MonexGroup.com
T: 647 204 0197
http://www.monexgroup.com