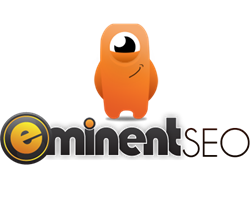 Eminent SEO specializes in increasing its clients' website visibility and organic search engine traffic in a unique way to provide clients with strategic approach to marketing.
Mesa, AZ (PRWEB) November 20, 2013
For 4 years now, Eminent SEO has been committed to offering a wide range of products and services to help website owners increase their online presence, target and convert the right audience. The company takes industry standards into consideration and strives to meet its clients' unique and individual needs to create a custom and strategic marketing approach with the main aim of putting each client on a path to success.
Services Offered by Eminent SEO
Eminent SEO specializes in increasing its clients' website visibility and organic search engine traffic in a unique way to provide clients with strategic approach to marketing. The following are some of the main services offered by the company:

Keyword research
On-page SEO
Link building
Social media marketing
Website hosting
Website audits
Custom strategy
Branding
Web design
Web development
Landing page optimization
Website content
Local marketing
Dedicated blogging
Viral marketing
Email marketing
PPC management
Website maintenance
Traditional marketing
Reputation management
Reseller services
Eminent SEO's Core Values
In order to provide high-quality and reliable services, Eminent SEO believes that it has to work closely with its clients at all times. The company has a team made up of highly trained, creative and smart marketing industry experts who have a strong desire to achieve excellence and exceed the expectations of clients. To give clients effective service, members of the Eminent SEO staff:
Always deliver the best services
Listen to the needs of clients
Contribute positively
Participate actively
Are ready to embrace change
Keep learning
Treat the Eminent SEO Team like a family (including resellers, vendors, partners and other associates)
Are creative
Are fair
Are open minded
Are adventurous
Are humble
Are honest
Are respectful
Are patient
Are determined
Are passionate
Have integrity
Have a positive attitude
By practicing the above core values, the members of staff enable the company to continue to evolve and serve its clients better.
The Founder of Eminent SEO
Eminent SEO was founded 4 years ago by Jenny Stradling, a seasoned SEO expert. Stradling has a very interesting background. Being a single mom, she struggled to raise her two kids while working as a manager at a small restaurant. At one point, she resigned and decided to pursue a totally different career.
Stradling got a job as a billing assistant at a young internet marketing firm. Even though she was not very familiar with internet marketing field at that time, she was very eager to learn and do her best. While working as a billing assistant, she could find time to interact with different staff members and ask many questions as she continued to learn more about website marketing. She often found time to research and teach herself about link building, Google's algorithms, customer service, keyword research and strategic marketing.
After months of studying and learning, Stradling requested her boss to consider her for an opening as a sales assistant. He offered Stradling the job. She worked hard until she was promoted to sales manager.
Several years later in October 2009, after learning about strategic marketing and overcoming numerous challenges, Stradling gave up the security of her full-time job to start her own business. She managed to form Eminent SEO with her partner Chris Weatherall. Even though it started as a small company, Eminent SEO has grown to be into a full service internet marketing company where customer service and satisfaction is the key to their success.