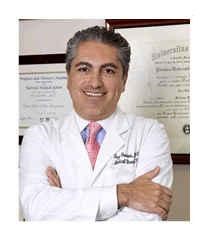 "Marijuana's historic reputation as a benign recreational drug, or more recently, a pain therapy doesn't square with the facts."
Washington, DC (PRWEB) November 13, 2013
Victories for advocates of marijuana legalization in last week's election could ultimately signal spike in painkiller addiction as pot becomes more widely available. That warning comes from, Reza Ghorbani, MD, president and medical director of the Advanced Pain Medicine Institute of Greater Washington, DC.
The movement to legalize medical marijuana is growing like a weed, but therapeutic use may be a misguided path to painkiller addiction, says Reza Ghorbani, MD. He is president and medical director of the Advanced Pain Medicine Institute of Greater Washington, DC.
So far 21 states and the District of Columbia have passed laws allowing access to the intoxicating plant for a variety of pain related conditions. Voters in Portland, Maine okayed recreational use of marijuana last Tuesday and for recreational use are already on the books in Colorado, Washington State, and some other communities in the US. A HuffPost poll released Wednesday concludes by a 64 to 22 percent margin, Americans don't think workers should be fired for using marijuana off the job where it's legal.
"I believe this is a disaster in the making, because there's a fine line between medical and recreational marijuana use. When use turns to abuse, individuals can develop a tolerance to the substance. That can lead them to addictive prescription painkillers as a substitute high," says Dr. Ghorbani.
The marijuana debate heightened after CNN's National Medical Correspondent Sanjay Gupta, MD said he previously made misleading statements about the dangers of medical marijuana.
"Marijuana's historic reputation as a benign recreational drug, or more recently, a pain therapy doesn't square with the facts," says Dr. Ghorbani. "While I appreciate Dr. Gupta's candor, legalizing marijuana would have unknown public health consequences. There are safer pain treatments available, including natural remedies, that are just as effective as medical marijuana," he continues.
Dr. Ghorbani is the author of the new book, "Secrets to a Pain Free Life", which explores the best conventional and non-conventional approaches to pain relief.
Earlier this year a highly regarded federal drug survey showed a link between marijuana dependency and a high level of anxiety.
These heavy users, says the study, may be less likely to get necessary treatment and thus more inclined to relapse and go onto additional drug use.
"Combining marijuana with prescription painkillers can trigger a lethal overdose," says Dr. Ghorbani. "
US government statistics show that 7.3 percent of Americans aged 12 or older regularly used marijuana in 2012 up from 7.0 percent in 2010.
For more information visit, DrGhorbani.com. "Secrets to a Pain Free Life" is available on Amazon.com.