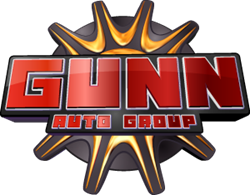 One Simple Price
San Antonio, TX (PRWEB) November 26, 2013
While everyone gets into the holiday spirit, it's important to remember those who are less fortunate in the community. With that in mind, Gunn Automotive Group has teamed up with Toys for Tots to spread the holiday cheer to children all over the San Antonio area.
To accomplish this, all six Gunn dealerships will be collecting new, unwrapped toys from community members from now until December 19th. Gunn Acura, Gunn Buick/GMC, Gunn Chevrolet, Gunn Honda, Gunn Infiniti, and Gunn Nissan have all stepped up to the plate to make this Holiday Season one that will be memorable for everyone in San Antonio.
Of course, what good is a toy collection drive that doesn't also involve a bit of fun? At Gunn Honda and Gunn Nissan, they have found a creative way to both encourage giving and highlight the newest models of their popular pickup trucks. The 2014 Honda Ridgeline and 2014 Nissan Titan will have a prominent place in their respective showrooms, with a challenge set to San Antonians to fill the bed of each vehicle with their toy donations.
Gunn believes it is vital pair with an organization that they can be sure will make a positive impact in their beloved San Antonio community. In that regard, Gunn Automotive Group could not be more proud to be teamed with an organization like Toys for Tots.
Toys for Tots was founded in 1947 by a Marine Corps reservist major named William Hendricks. His wife, Diane, had hand-made a doll that she wanted to give to a child in need. However, when she looked for an organization that would facilitate this particular type of giving, she found that none existed. That's when William sprang into action to create just such a charity, and in 1948 collected more than 5,000 toys for children in the Los Angeles area.
Since its humble beginnings as one Marine reservist's labor of love, it has gone on to be named an official activity of the United States Marine Corps, and listed as an official mission of the U.S. Marine Corps Reserve. It has received accreditation from dozens of philanthropy review organizations and has been included in numerous lists of the country's top charities throughout its history. Its reach now extends to over 700 communities in all 50 states, as well as the District of Columbia and Puerto Rico.
Gunn Automotive Group is proud to be partnered with an organization such as this, because it is a direct reflection of their own dedication to the city of San Antonio. First opening its doors in 1955, Gunn Auto has grown along with the city. Since the city is so automobile-centric, it's safe to say that Gunn has helped shape San Antonio into what it is today.
With that intimate connection has come great success. Since implementing the One Simple Price policy in 1995, their unique and stress-free approach to automobile sales has made them a driving force in the San Antonio business community. Over the past five years, it has been recognized as one of the fastest growing businesses not just in the automobile dealerships community, but in all of San Antonio. All of this has earned them a spot among the top 100 automotive dealership groups across the whole United States.
In the spirit of giving that has blessed Gunn with their success, they hope to repay the favor. With the help of Toys for Tots and Gunn Automotive Group, this Holiday Season will hopefully be a happy one for children all over San Antonio. You can find the Gunn location of your choice at http://www.gunnauto.com to contribute your part to this very worthy cause.