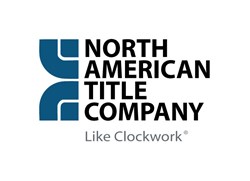 Bruce has excellent title sales skills and a wonderful background
Pittsburgh, PA (PRWEB) November 13, 2013
North American Abstract Agency has added Bruce A. Whittaker as sales business development manager in its Monroeville, Pa., branch. North American Abstract Agency is an office in the Mid-Atlantic region of North American Title Co.
Whittaker has deep experience in the title industry with several well-respected national and regional companies. He has served in a management capacity, marketing to major lenders and real estate brokerages in South Florida, as well as personally conducting more than 1,000 real estate closings. His leadership was instrumental in his company's recognition as a national top producer for four consecutive years.
"Bruce has excellent title sales skills and a wonderful background," said Glenn R. Bartifay, branch manager, North American Abstract Agency. "We are very pleased to add him to our staff."
Whittaker has a bachelor of science degree in public administration from West Liberty State College in West Liberty, W. Va. He has additional experience in property and casualty insurance sales, formerly handling life and health insurance as well as annuities.
"I am looking forward to using my experience to build relationships with real estate professionals, builders, lenders and developers," said Whittaker. "While I am new to Pittsburgh, my long background in the real estate and title industry will enable me to grow North American Abstract Agency's business in this market."
Whittaker is located at the North American Monroeville office at 400 Penn Center Blvd., Building Four, Suite 777, Pittsburgh, PA 15235, telephone number (412) 229-2097.
About North American Title Co.
With well over 1,000 associates and a vast network of branches from coast to coast, North American Title is among the largest real estate settlement service providers in the United States. Consisting of both agent and underwriter operations, NAT has the resources and stability of a New York Stock Exchange company with over $10.3 billion in assets (fiscal quarter ending Nov. 30, 2012). North American Title's agency network operates nationally under the name North American Title Co. (NATC), and is located in 16 of the fastest-growing states: Arizona, California, Colorado, Delaware, Florida, Illinois, Maryland, Minnesota, Nevada, New Jersey, New York, Pennsylvania, Texas, Utah, Virginia and Washington, D.C. Through our relationship with our expanding affiliate network, NATC provides real estate settlement services in all 50 states. With annual gross revenues in fiscal 2012 of approximately $200 million, NAT is among the largest independent title agencies in the United States. NAT is headquartered in Miami, Fla. To learn more, visit http://www.nat.com