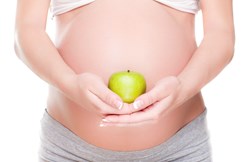 Pacific Palisades, CA (PRWEB) November 14, 2013
Thumos Health Center, a leading acupuncture center in Los Angeles, is sharing tips designed to keep people healthy all season. With the arrival of fall comes a drop in temperatures and a change of scenery. In nature, the leaves are changing and falling and crops are harvested. Gathering and elimination are the traits of fall, and can also be seen with human health. To prepare for the upcoming cold and flu season, Thumos Health Center is advising people to eat local, seasonal produce known to have a powerful impact on immune systems.
Fall is the beginning of the yin cycle where people must work extra hard to balance their emotional life. Grief, sadness and depression are more prevalent during this season due to the passing of summer's warm days and the loss in daylight. To restore the balance, Thumos Health Center recommends supplements including truffles, ginseng and rhodiola.
Traditional Chinese medicine believes that food is medicine. During this season when asthma, allergies and skin problems can affect almost anyone, seasonal produce must prepare bodies for the damp and cold ahead. Reprograming one's diet can help maintain energy and keep a body running at optimum health.
Enjoy fall's colorful harvest with the following produce known for their healthy qualities and nourishment:

Asparagus- This vegetable is loaded with nutrients and antioxidants, and is known to contain an anti-aging property along with the ability to detoxify carcinogens and free radicals.
Pears- Rich in antioxidants, anti-inflammatory flavonoids, and potentially anti-cancer nutrients, Pears have a season that runs from mid-summer well into winter. They are also a great source of fiber.
Persimmons- This fruit is rich in vitamins, minerals, and anti-oxidants that are vital for optimum health. They are available in a short window in the fall and early winter.
Pomegranates- Known health benefits of the pomegranate include the ability to clean teeth, regulation of cholesterol, prevention of arthritis, protection of skin, and a great source of fiber. They are in season starting in October and available fresh through December.
Pumpkins- This is the most common winter squash available in the fall into early winter.
Adding seasonal produce to soups, chutneys and other dishes are a seasonal favorite for holiday get-togethers, according the Thumos Health Center.
For more information visit: http://www.ThumosHealthCenter.com
About Thumos Health Center
Besides fertility enhancement therapy, Thumos Health Center and its licensed practitioners also treat allergies, immune deficiencies and various other health problems including digestion issues. To learn more about services, products and locations, visit the Thumos Health Center Web site at ThumosHealthCenter.com or contact them by phone at (310) 927-2792. There are locations in Pacific Palisades, Beverly