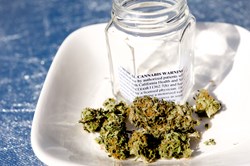 Edmonds, WA (PRWEB) November 21, 2013
Washington and Colorado are the only two states currently allowing marijuana possession in small quantities. Initiative 502, although legalizes marijuana usage, still restricts some uses such as in public or near parks and schools. Usage is also prohibited within the vicinity of it's purchase according to the Washington State Liquor Board Regulations Dated October 31, 2013.
David Ryder, of Ryder Law Office Attorney in Edmonds, is preparing to see more cases along the lines of improper marijuana usage and distribution as the requirements and restrictions are misinterpreted or neglected altogether. Certain rulings, such as applying for alternative licenses for production, processing and distribution, can only be addressed one at a time. No one may hold licenses for all three at the same time. Other restrictions include cultivating no more than 30,000 square feet at a time. The line falls within doctor's permission; users with prescriptions are not affected by I-502. Other gray areas involve Washington's laws verses federal laws which still over-rule any state and local laws. (According to the WA state Liquor Board 2013)
The Law offices of David Ryder has already seen several pending cases in regards to marijuana usage and distribution and states that this is just the beginning in new cases, new rulings and loop-holes in the law. Criminal defense attorneys, such as the Ryder Law Office will be a hot commodity over the next few years as these new rulings get ironed out.