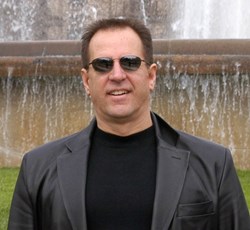 With thin margins, airline and travel companies must embrace innovative new products. The Airline Information's Mega Event is a perfect venue to explore new ideas.
Fort Myers, FL (PRWEB) November 13, 2013
Earl Quenzel, a Partner at Florida Marketing Agency, Quenzel & Associates, will again serve as 'Chief Lion' for the popular Lion Dens' session highlighting new & emerging loyalty innovations at Airline Information's Mega Event 2013 on Wednesday, November 13th in Vancouver, BC.
In addition to 'Chief Lion' Earl Quenzel, this year's 'Lion Dens' session features Customer Loyalty Marketing experts:
Alan Lias, Worldwide Head of Loyalty and Ancillary Revenue Development, Virgin Atlantic
Baiba Ebulina, Chief Commercial Officer, BalticMiles
Ajit Waghe, Manager, Loyalty Programmes, Oman Air
Ian Young, Senior Director, Global Loyalty & Partnerships, Wyndham Hotels
With very thin margins, airlines & travel companies must embrace innovative new products and better ways of doing business. The Lions' Den is a showcase of new customer loyalty-related products & services in which companies give a 5-minute sales pitch live & unrehearsed to the 'Board of Lions.' After each 'pitch' the panel of Customer Loyalty Marketing experts (the Lions) ask a few probing questions. The session concludes with Earl Quenzel, as the 'Lion King' (Chief Judge), providing honest & critical feedback of each new customer loyalty business idea to the presenters in front of the conference audience of 450+ attendees.
The five companies participating in this years 'Lion Dens' session are:
Ana Laborde, Marketing Director, Guiomatic; Glenn Zimmerer, VP - Strategic Partnerships, Survey Sampling International; Morley Ivers, President & COO, fanXchange; Alexey Rostapshov, VP Strategic Partnerships, Get Going; Suzanne Tyson, Founder, Higher Ed Points Inc
The 'Lions Den' session, with Earl Quenzel as Chief Lion, is consistently an audience favorite at Airline Information's Frequent Flyer Program conferences.
Mr Quenzel, who the Wall Street Journal credited with building Continental Airlines' OnePass frequent flyer program into a marketing powerhouse that 'saved the airline from bankruptcy,' is internationally recognized as a Customer Loyalty Marketing expert.
An established leader and innovator in commercial aviation conferences, Airline Information's Mega Event 2013 features four events in a single venue. Over 450 marketing executives will participate in the Frequent Flyer Program (FFP) & Frequent Guest Loyalty Conference, Ancillary Revenue & Merchandising Conference, Travel Co-branded Credit Cards Conference as well as the annual Mega Awards.