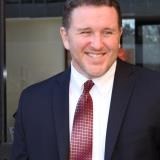 St. Louis, MO (PRWEB) November 13, 2013
This week, St. Peters' governmental representatives voted to assess penalty points against drivers who allegedly violate St. Peters' red light camera ordinance. The city's approval of penalty points was in response to a local St. Charles County Circuit Court ruling against St Peters' redlight camera program specifically and a recent Missouri Eastern District Court of Appeals Decision.
Mike Carter, owner of Traffic Law Counselors (45bucks.com & DidYouBlow.com) and long-time critic of red light cameras has announced that he will offer free -- PRO BONO -- legal services to the first 50 people who contact his office with red light camera violations under the NEW ordinance.
Carter has a history of fighting these types of tickets and ordinances. During Carter's term as Judge in Wentzville, he set into motion the complete ban of red light cameras in that city. In addition to this, as a part of his private practice, he has had hundreds of red light camera tickets dismissed around the metro area.
Carter cautions that not every one of these PRO BONO cases will be taken to trial, but he aims to help motorists keep the points off of their records.
"These camera tickets have a strong 'guilty until proven innocent' vibe that takes law enforcement powers away from governmental police actors and puts those powers into the hands of private companies. People driving in St. Peters are now facing increases in their insurance rates and possibly even a suspension of their driving privileges based solely on a blurry picture taken by a computer.
I don't think that's what the courts -- or justice -- intended. Real police -- and not cameras -- use a full 360 degree visual field to assess a driver's actions AND a camera doesn't interact with the community and investigate crimes like when notorious Oklahoma Bomber Timothy McVeigh was picked up on a routine traffic warrant in the 1990's."
Traffic Law Counselors has offices in St. Charles and Creve Coeur, and handles a variety of cases throughout the entire state.
http://www.youtube.com/watch?v=A_R0Mk8bL4A
Mike Carter is an independent-minded citizen/lawyer that values prohibiting governments' intrusion into citizens' privacy above nearly all else. He is a former judge, real estate attorney, corporate counsel, Director at the St. Louis Board of REALTORS and Senior Lecturer at the University of Missouri St. Louis.
Missouri's point system provides that Missouri drivers are warned and or suspend/revoked upon the accumulation of six, 8 and 12 points. These are the points that the city of St. Peters will now report to the Missouri driver license authority upon a a finding or plea of guilt to their redlight camera tickets. Missouri's DOR's DWI website is http://dor.mo.gov/drivers/dwiinfo.php.
CONTACT: Mike Carter +1-314-895-4040, [email protected]