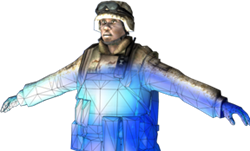 I/ITSEC 2013 will feature exhibitors from major industries, governments, research organizations and academic institutions, with a special focus of serious games.
Arlington, VA (PRWEB) November 13, 2013
The National Training and Simulation Association (NTSA) is pleased to announce the 2013 Interservice/Industry Training, Simulation and Education Conference (I/ITSEC), which will be highlighted this year by a Serious Games Challenge and Competition. The event, one of the largest exhibitions of any kind in the U.S. and geared toward the world of virtual reality, modeling, and simulation, is scheduled from Dec. 2-5 at the Orange County Convention Center in Orlando, FL.
I/ITSEC is by far the world's largest conference and exhibition dedicated to modeling and simulation--technologies that are transforming how we learn, plan, manufacture, distribute and predict. This year, more than 500 corporations, government agencies, research organizations and academic institutions from around the world will populate the Orange County Convention Center floor, occupying over 400,000 square feet of space.
"Modeling and simulation are creating great demand for ever more diverse and targeted Serious Games, both for their intrinsic value and for incorporation into broader simulation environments," said James Robb, President of the NTSA, organizers of I/ITSEC.
"Serious Games are playing an increasingly important role in attaining training objectives in healthcare, defense, math, language, intercultural communications, and a host of other critical applications," said Kent Gritton, organizer of the Serious Games Showcase and Challenge. "Blending special effects with complex problem solving objectives, Serious Games are blurring the distinction between Hollywood special effects and traditional simulations based on learning to manipulate platforms," Gritton added.
This year's Serious Games Showcase and Challenge is expected to attract submissions from universities, individuals and small and large businesses from the U.S. and around the world. Competition categories include a Student's Choice Award, top games in Business, Government, and Student categories, as well as Best Mobile Games and a Special Emphasis Award for Adaptive Force, a game that enables adult learners to hone their ability to make sound decisions when faced with less-than-perfect or evolving information.
Game submissions for 2013 originate with such diverse organizations as the FBI, the Singapore Armed Forces, MIT, and the Queensland University of Technology, to name a few.
"If you are interested in PC-based gaming of any sort and wish to experience the world's best problem-solving and learning applications for gaming, you can't afford to miss this year's event," Robb added.
Registration for I/ITSEC 2013 is also at http://www.iitsec.org and videos of last year's Serious Games winners and other exhibitors from I/ITSEC 2012 can be viewed on You Tube at youtube.com/NTSAToday.
About NTSA
NTSA's mission is to ensure national and international awareness and utilization of the full potential of modeling, simulation and virtual reality across the full spectrum of human learning and research. NTSA is the preeminent nexus among industry, government and research organizations in the furtherance of the technology and community of practice. NTSA provides an effective, universally recognized, formal organization to further the business development and research interests of the modeling and simulation training services and support industries in the domestic and international marketplaces. It serves as the focal point for thought and analysis on the future direction and potential of the industry as it expands rapidly into multiple new areas. Finally, NTSA promotes recognition of the multiple benefits of modeling and simulation among sectors that have yet to fully embrace the technology.