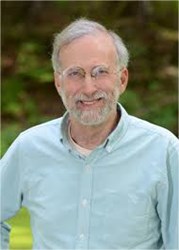 Salt Lake City, UT (PRWEB) November 12, 2013
Gary Oppenheimer, creator of the AmpleHarvest.org campaign, will be the guest speaker Wednesday, 12 p.m., at the Tanner Forum on Social Ethics in the Grand Theatre on Salt Lake Community College's South City Campus, 1575 S. State Street, Salt Lake City.
AmpleHarvest.org is a nationwide effort to partner over 40 million home gardeners in America with local food pantries that could benefit from extra produce that might otherwise go to waste. Oppenheimer has presented the campaign to the USDA People's Garden Initiative Conference in Washington D.C. and has been working closely with First Lady Michelle Obama's Let's Move! Initiative.
Oppenheimer has been recognized as a CNN Hero, a 2013 Points of Light honoree and was recently named a "Food Hero" by the nonprofit FoodTank: The Food Think Tank. His campaign's slogan is, "No Food Left Behind," which focuses on the amount of waste generated by community gardens and home gardens around the country.
Photo Here: http://saltlakecommunitycollege.blogspot.com/search?q=oppenheimer.
Salt Lake Community College is an accredited, student-focused, urban college meeting the diverse needs of the Salt Lake community. Home to more than 62,000 students each year, the College is the largest supplier of workforce development programs in the State of Utah. The College is the sole provider of applied technology courses in the Salt Lake area, with 13 sites, an eCampus, and nearly 1,000 continuing education sites located throughout the Salt Lake valley. Personal attention from an excellent faculty is paramount at the College, which maintains a student-to-teacher ratio of less than 20 to 1.