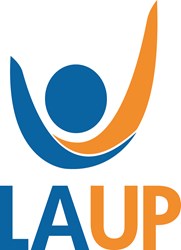 (PRWEB) November 13, 2013
Local and national early childhood education organizations anticipate today's introduction of the Strong Start for America's Children Act of 2013, an early education initiative that builds on President Barack Obama's Preschool for All proposal.
The bipartisan bill, being introduced by Sen. Tom Harkin (D-IA), Rep. Richard Hanna (R-NY) and Rep. George Miller (D-Calif.), would expand and improve the quality of early care and education for children across the U.S.
Recognizing that kindergarten readiness begins long before children turn five, the bill is described as a 10-year initiative to improve care and education for children from birth to their fifth year.
Los Angeles Universal Preschool (LAUP), the National Institute for Early Education Research (NIEER), Children Now and Acelero Learning, Inc. are in support of the bill's potential to improve early education quality, access and teacher preparation across the nation, specifically targeting children from low- to moderate-income families. Among other priorities, the bill will propose aligning learning standards, building comprehensive data systems and improving standards and incentives for our early care and education workforce.
"The bill has the potential to serve as a great equalizer for our nation's children. We all know that the earlier we reach children with quality education, the better," said Celia C. Ayala, chief executive officer for LAUP. "Within any individual city or state, you can have vastly different experiences in the preschool classroom when it comes to what the children are doing and learning, what their environment is like, or how parents are engaged."
Ted Lempert, president of Children Now, said, "We are thrilled that (the) bill is being introduced and reflects the very well-established opportunity our country has to better support young children's early learning."
"There is no bigger change you could make than immediately providing high quality pre-K to every four-year old, and even better, high-quality pre-K to every three and four-year old," said Aaron Lieberman, chief executive officer of Acelero. "It would literally be a different country almost overnight. "
Steve Barnett, director of NIEER, said the bill "calls for quality by offering states incentives to take the lead rather than imposing mandates. The bill seeks to enable every state to do what the best state programs already do for their children."
In October, LAUP spearheaded a national campaign, http://www.PreschoolNation.org, to support the importance of ensuring access to quality early care and education for all children in the country. The campaign has drawn the participation of more than 40 partners, including Acelero, Children Now and NIEER, who all agree that working together to improve access to early care education will expand and sustain individual efforts.
Los Angeles Universal Preschool is a nonprofit network of more than 300 preschool sites. It was established to fund free or low-cost quality preschool education to four-year-old children of Los Angeles County. LAUP has raised the level of quality preschool programs by advancing teacher training, enriching curricula and offering a safe and nurturing environment for more than 70,000 preschoolers since 2005. LAUP is funded in part by First 5 LA. (http://www.laup.net)
The National Institute for Early Education Research (http://www.nieer.org), a unit of the Graduate School of Education, Rutgers University, New Brunswick, NJ, supports early childhood education policy by providing objective, nonpartisan information based on research.
The mission of Acelero Learning is to bring a relentless focus on positive family and child outcomes to close the achievement gap and build a better future for children, families, and communities served by the Head Start program. (http://www.acelero.net)
About Children Now: Children Now is the leading, nonpartisan, umbrella research, policy development, and advocacy organization dedicated to promoting children's health and education in California and creating national media policies that support child development. The organization also leads The Children's Movement of California. (http://www.childrennow.org)
# # #