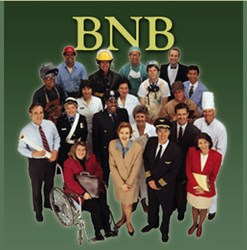 The lawsuit claims that the "Service Managers" working for Soupplantation were overworked and underpaid in California
(PRWEB) November 12, 2013
On October 17, 2013, the San Diego employment law lawyers at Blumenthal Nordrehaug & Bhowmik filed a class action Complaint against Garden Fresh Restaurant Corp. ("Soupplantation") alleging the popular casual eatery chain wrongfully classified their Service Managers as exempt from overtime and therefore allegedly failed to pay all wages due to these employees for overtime hours worked. Moreno, et al. vs. Garden Fresh Restaurant Corp., Case No. 37-2013-00071988-CU-OE-CTL is currently pending in the San Diego County Superior Court for the State of California.
The Class Action Complaint alleges that the Service Managers spend almost of all their workday engaging in non-exempt work tasks throughout their shifts. The Service Managers working for Soupplantation work the cash register, greet customers, conduct inventory checks, sweep the floors, stock the buffet bar and conduct an array of prep work such as washing dishes and organizing utensils . As a result of their daily duties, the lawsuit claims that the Service Managers should have been properly classified as non-exempt employees entitled to overtime wages and the legally required 30 minute uninterrupted meal periods.
Norman B. Blumenthal, one of the attorneys representing the Service Managers in the lawsuit, stated "California companies who misclassify workers do not pay their share of unemployment taxes, which means the taxpayers are subsidizing those who are perpetrating this fraud."
The San Diego employment law firm Blumenthal, Nordrehaug & Bhowmik represents many current and former employees of large corporations in unpaid overtime lawsuits. Don't wait for your statute of limitations to run on your potential claims. Feel free to contact one of their experienced lawyers for free legal advice by clicking here or calling (866) 771-7099.