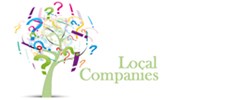 Most people these days are looking for ways to save time, hassle and inconvenience when they need to find a local company
Birmingham, UK (PRWEB) November 13, 2013
A valuable map-based local company search facility has been launched by Manufacturedirections.net. The new search facility has been designed for those who want to be able to search for various local companies with greater speed and ease, with the map based search that has been designed to make the search easier and more convenient.
Those who want to use the local company search facility can carry out their search in a number of ways, such as searching by city or address, picking out the appropriate state to search in, using links to popular searches, or using the map based feature. There are icons used on the map to allow consumers to bring up details of the companies such as the name, address, and type of company it is.
In addition to providing a simple and convenient search feature, the facility also provides news, local maps and ratings, and driving directions for website visitors to benefit from. This means that consumers are able to get all of the information they need in one place so that they can then decide which company they want to contact or visit. The facility has been designed to save consumers time and hassle when searching for local companies.
An official from Manufacturedirections.net said: "Most people these days are looking for ways to save time, hassle and inconvenience when they need to find a local company. Our aim is to make the whole process as simple and convenient as possible while also providing our website visitors with access to valuable features such as ratings and maps. Our visitors can quickly and easily locate companies in their chosen area with greater speed when using our valuable map based search facility. This can remove a lot of the hassle out of looking for and finding suitable local businesses."
To find out more, please visit http://www.manufacturedirections.net/.
About Manufacturedirections.net
Manufacturedirections.net provides access to a valuable service, which includes a map based search facility, news, directions, and ratings for local companies.
Contact information
Manufacturedirections.net
69 Great Hampton Street
Birmingham, West Midlands NN B18 6EW GB
United Kingdom
Phone Number: 499128608134