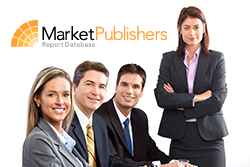 London, UK (PRWEB) November 13, 2013
In the 2012/2013 сycle, the world's sugar supply is in excess of consumption by approximately 10 million tonnes. This is attributed to favourable weather conditions in tandem with increased investments in cane, beet and milling production capacities during the past several seasons in response to soaring sugar prices. Since the 2009/2010 cycle, the world's sugar production has grown by about 10%, and it is currently estimated at 179.1 million tonnes.
In the 2009/2010 season, annual global sugar consumption growth declined to nearly 0.6% on account of skyrocketing product prices and the consequent decline in demand. To date, the world's sugar consumption gains momentum owing to wider product availability and lower prices. Enhanced productivity and intensifying competition amid surging input costs and lower sugar prices compared to production costs globally are some of the major challenges faced by the sugar industry today.
New periodical "International Sugar Journal" worked out by MarketLine has been recently published by Market Publishers Ltd.
Periodical Details:
Title: International Sugar Journal
Published: November, 2013
Pages: 76
Price: US$ 955.00
http://marketpublishers.com/report/other_food_products/international-sugar-journal.html
The periodical provides a comprehensive guide to the global sugar industry. It presents an extensive value chain analysis of the industry from sugar cane and beet production and through sugar processing and refining. The journal sheds light on the most recent and important news with respect to the global sugar industry, and also highlights burning news relating to different biofuels and biobased products; examines key science and technology trends, and offers an insightful overview of the current situation in the sugar marketplace.
Reasons to Buy:

The journal enriches one's knowledge of the sugar industry by providing an in-depth value chain analysis of the industry.
Periodical provides a clear understanding of the current situation in the global sugar market.
Insightful overview of the industry related news helps to keep track of the latest changes and developments in the world sugar market.
The periodical offers a review of the most recent news regarding biofuels and biobased products.
Other Research Publications by MarketLine Include:
Coal in Asia-Pacific
Retail Savings & Investments in Europe
Global Water Utilities
Global Chilled & Deli Food
Canned Food in Asia-Pacific
Global Human Resource & Employment Services
More new periodicals and market research reports by the publisher can be found at MarketLine page.