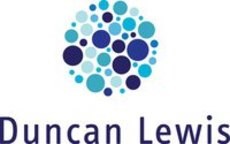 It is clear that the Home Secretary has to act lawfully when detaining individuals. She either has to deport within a reasonable period of time or if she cannot deport, she must release. It really is as simple as that.
London, UK (PRWEB UK) 13 November 2013
The Queen on the application of JS (Sudan) [2013] EWCA Civ 1378
Unlawful detention – Court of Appeal – detention under the Immigration Acts
"Everyone is protected by the law, by the rule of law. It matters not what a person has done. Outlawry has long been abolished".
-Mr Justice Munby, 2008
Duncan Lewis' case of JS (Sudan) v SSHD was handed down today by the Court of Appeal.
JS is a non Arab man from the Darfur area of Sudan. After his criminal sentence had expired he was detained for a period of just over two years, under the Immigration Act 1971 whilst the Home Secretary determined whether or not his circumstances, he would and could be deported. The Home Secretary has eventually accepted that he cannot be deported given his particular ethnicity as a non Arab man from Darfur, Sudan.
In judicial review proceedings JS sought a declaration that he had been unlawfully detained and he also sought damages. On 25th January 2013 Mr Phillip Mott QC, sitting as a Deputy High Court judge, dismissed the claim for judicial review, holding that the claim failed on all grounds. The appellant appealed against that decision to the Court of Appeal.
The appellant argued that the length of time that his detention lasted was too long. The appellant's case was that there was no reasonable justification for him to spend any time in immigration detention following the date upon which he was due to be released from a substantial sentence of imprisonment imposed by the criminal court.
Furthermore, he argued that even if some period in immigration detention was justified, the significant majority of the lengthy period that he was in fact detained fell beyond the line of what was "reasonable" and therefore must be held to be unlawful.
Lord Justice McFarlane held;
"Something of the order of 12 out of the 15 months detention prior to the deportation decision is unaccounted for in terms of administrative activity. The Secretary of State has wholly failed to file any evidence purporting to provide an account for those periods.
The decision whether or not to exempt JS from automatic deportation was a serious and important decision. It was not a decision that should have been rushed, but it required processing in a proportionate manner having regard to the fact that JS was deprived of his liberty for the duration of the decision-making period".
He went on to say:
"Having identified significant errors in the judge's analysis, and having concluded that
the facts in this case do indeed establish that a period of eight months of the total period of detention was unlawful, I would allow this appeal, direct that the order of the judge be set aside and replaced with a declaration in the following terms: that the Appellant was detained unlawfully for 8 months by the Respondent. The claim is remitted to the High Court for assessment of the quantum of damages"
Toufique Hossain, who acted as solicitor for the appellant added;
"It is clear that the Home Secretary has to act lawfully when detaining individuals. She either has to deport within a reasonable period of time or if she cannot deport, she must release. It really is as simple as that. Duncan Lewis continues to represent clients – all clients – irrespective of past criminality - as long as the Home Secretary continues to breach their fundamental right to liberty".
Iylicia Weston and Toufique Hossain of Duncan Lewis acted as solicitors for appellant
Stephen Knafler QC and Mark Symes counsel for the appellant.
Duncan Lewis Solicitors appoint former Adams Moore Family solicitors to its team.
Share on TwitterShare on FacebookShare on Google+Share on LinkedInEmail a friend
Duncan Lewis
Duncan Lewis
(PRWEB UK) 7 November 2013
Duncan Lewis Solicitors are pleased to announce the appointment of the following 6 solicitors and lawyers who joined from Adams Moore Family Law who had offices in Milton Keynes, Luton and Northampton:-
1) Sheena Ladwa
2) Sabina Kauser,
3) Debbie Boylin,
4) Ruth Goward,
5) Roger Weller,
6) Deepa Patel.
The solicitors who have joined Duncan Lewis from Affinity Solicitors Limited trading as Adams Moore Family Law are all experienced specialists in Family and Child Care Law. To ensure continuity to existing clients all the solicitors have joined with their existing cases as Adams Moore Family Law have closed their offices. If you are an existing clients of Adams Moore Family Law and wish to contact any of their solicitors and lawyers, please telephone 0207 923 4020.
Duncan Lewis have offices in Milton Keynes and Luton for private clients and for clients looking for a "No win no fee" solicitor. From these offices Duncan Lewis is able to advise and assist on Family, Child Care, Immigration, Landlord and Tenant and Personal Injury Matters.
Shany Gupta, CEO of Duncan Lewis, stated, "The closure of Adams Moore, a leading Family and Child Care Law Firm in the M1 Corridor, is a blow for the local community as they had been providing legal aid services for many years. The addition of the 6 Solicitors from Adams Moore not only ensures continuity for existing clients of Adams Moore but strengthens the depth and experience of the Duncan Lewis Family and Child care department which has over 100 staff across the UK."
About Duncan Lewis
Duncan Lewis, established in 1998, is the largest civil legal aid practice in the UK and one of the country's fastest growing firms of solicitors, serving both corporate entities and private individuals from offices across London and throughout the UK. A recommended leading law firm by Law Society Lexcel, Legal 500; Duncan Lewis employs over 500 members of staff and was the first law firm to achieve the Investors in People Gold Quality Standard Mark in 2009. Representing over 25,000 clients per year, the company has an excellent reputation in the Administrative Court, High Court and Court of Appeal in the Immigration, Public law and Family/Child Care jurisdictions.
Established areas of law are: business immigration, child care, civil liberties, clinical negligence, community care, crime and fraud, dispute resolution, debt and insolvency, employment, family and divorce, housing, asylum and immigration, litigation, mental health, personal injury, prison law, professional negligence, public law and administrative law, regulatory matters and welfare benefits.