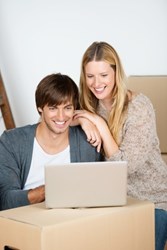 Movers.net's moving guide simplifies the moving process for its users.
El Paso, TX (PRWEB) November 14, 2013
Preparing for a move can become overwhelming, especially for someone who has never done it before. One of the most time-consuming activities is trying to figure out which mover provides the best pricing for the move. Anyone who is moving basically has three choices. First, invite multiple movers to come to the house in order for them to calculate an exact estimate. Another option would be to make many different phone calls to various moving companies and receive quotes over the phone. And then there is another method, visiting various movers websites and to fill out many different online forms. No matter, which way the prospective mover chooses to go, it can prove to be a tedious task.
This is where Movers.net's services can come in handy, saving its users time and money by offering them the means to compare quotes from multiple moving companies all at once. With one easy to complete and secure online form, users can receive complimentary quotes from up to six different companies in order to compare them to find the best deal.
"Our goal is to eliminate or at least minimize the hassle of moving," stated Movers.net CEO, Mr. Randy Rodriguez. "Studies show that moving is one of the most stressful events in life right behind divorce and death. Our site not only provides a convenient method for gathering quotes, it also provides a helpful selection of articles, with practical tips and advice from our moving professionals to help de-stress the moving process."
Movers.net recently published an online moving guide, which presents 10 simple tips for a successful move. These tips cover the essential parts of the moving process. From getting organized, de-cluttering, packing, and setting up a binding estimate, to booking travel arrangements, creating a moving checklist, preparing your important documents, changing your address and even involving your kids in the process. Ten minutes reading through this guide will help movers avoid some of the major pitfalls people run into before, during and after a move.
"Much of the stress associated with moving comes from uncertainty," said Mr. Rodriguez. "Most people tend to get anxious when facing a big move, feeling overwhelmed by the various tasks involved. We've tried to make our website a one-stop shop for those on the move."
A quick visit to http://www.movers.net/ reveals information on local movers, long distance movers, car shipping, truck rentals, and a detailed moving checklist. The checklist walks users through the moving process, starting with a step by step guide starting from 6 to 8 weeks before moving day. Users can also find help with other types of moving requirements and additional services.
For more information or to read the full article on moving tips, go to http://www.movers.net/moving-guide.