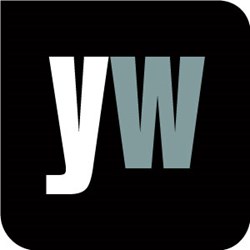 London, UK (PRWEB UK) 26 November 2013
Jessica Simpson recently debuted her post-baby weight loss whilst shooting a new advert for Weight Watchers, the Christian Post reported November 12th. According to the article, "Jessica Simpson Debuts Drastic Weight Loss After Second Baby," the singer, 33, shared a body shot via social networking site Twitter following the birth of her second child, which shows her dressed in skinny jeans and a shirt. A spokesperson for Weight Watchers commented, 'We were thrilled to welcome Jessica back on the Weight Watchers programme in August. With a toddler on the run and an infant to look after, we know she needs a plan that's simple and fits into her life along with the support that's so important to moms with young children.' (http://www.christianpost.com/news/jessica-simpson-debuts-drastic-weight-loss-after-second-baby-photo-108620/)
This inspired Yourwellness Magazine to look at other ways in which celebrities have shifted their pregnancy weight. Yourwellness Magazine noted, 'There may be a lot of perks to celebrity life, and access to all the top weight loss tools and resources is certainly one of them. After all, with the paparazzi waiting to snap photos of your post-pregnancy tum, the pressure is on to shed that baby weight as fast as possible. Still, even without their resources, and their excuse, for losing your pregnancy weight as quickly as the stars do, you can still benefit from their top tips and diet secrets.' (http://www.yourwellness.com/2013/11/lose-pregnancy-weight-celebrity-style/#sthash.vEnkudc3.dpuf)
Yourwellness Magazine outlined five major ways in which celebrities lose weight after pregnancy:
1. High protein/low carbohydrate diet. The basic tenets of Jennifer Garner's, Kate Hudson's, Elizabeth Hurley's and Catherine Zeta-Jones' post-baby eating plan were low carbohydrate-based foods and a high protein intake.
2. Food delivery services. As Uma Thurman doesn't trust herself to eat the right foods, she has a food delivery service which tells her what to eat and how much. Uma reportedly lost 25 pounds in six weeks using this type of service.
3. Commercial weight loss programmes: Jenny McCarthy, author of Belly Laughs: The Truth about Pregnancy and Childbirth, lost her 80 pounds of baby weight through Weight Watchers, and is now a spokesperson for the programme. Such diet plans provide more realistic, albeit slower, weight loss than the usual celebrity regime.
4. Yoga: This is a favourite amongst celebrity mums such as Gwyneth Paltrow and Madonna, the latter of who keeps her 48-year-old body looking decades younger by following Ashtanga Yoga.
5. Running: Again, this is one of Jennifer Garner's top tips for losing baby weight, but singer Gwen Stefani also relied on running to burn calories and tone her lower body after giving birth.
To find out more, visit the gateway to living well at http://www.yourwellness.com.