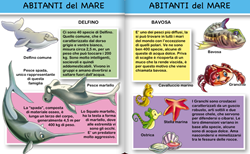 Israel, London, UK, Washington, New York, US (PRWEB) November 14, 2013
Helicon Books launches a new sale for the holiday season to celebrate the latest EPUB3 technology. During November and December, new customers can benefit between 5%- 10% discount for eBook conversion, valid for 10 books and more in one batch and depends on the amount of books for conversion.
Helicon Books creates simple and advanced Book's with emphasis on newest technologies combined inside the book. Their interactive eBooks utilise EPUB3 technology with audio and video to engage the reader. Publishers can use this technology to turn a simple print book into an advanced interactive book with high end features of video, audio, speak aloud, karaoke, and animation.
Rotem Segal, Helicon Books marketing manager says: "Our eBooks showcase technology in a sophisticated way and we want as many customers to benefit from the interactive features of our new eBooks as possible. The new promotion would make a great present this holiday season," she says.
As an international company based in Israel and India, Helicon Books aim to capture the imagination of readers worldwide, something they are perfectly well placed to do.
Ori Idan, Helicon Books CEO also comments: "Helicon Books entered the eBook industry with the development of the EPUB3 standard. As IDPF members, we strive to promote eBook technologies as well as reading applications and give worldwide solutions for different languages and reading directions."
Rotem adds: "Today's eBook technology provides a variety of high-end solutions which we believe turns books from a simple story, into a show!"
Today, Helicon Books take the challenge with innovative eBook's combined with JavaScript calculators, Bilingual eBook's, interactive quizzes, etc. The holidays are a real opportunity for publishers to present something new to their audience and make their business grow.
For more information about Helicon Books or to take advantage of this seasonal promotion, please visit their website: http://www.heliconbooks.com/.