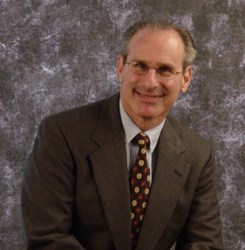 Hiring is all about making the best decision...selecting the best candidate for the job. -- Margot Nash, Hireology's product development director
Chicago, Ill (PRWEB) November 14, 2013
Hireology, the leading selection management platform for distributed enterprises, has announced a new guest blogging series featuring Dr. Stephen A. Laser. Each month, Dr. Laser will contribute a new article to the Better Hiring Today blog covering a range of topics such as hiring and interviewing.
Dr. Laser is the founder and managing director of Stephen A. Laser Associates, a Chicago-based firm specializing in individual assessments for corporate, municipal, and public safety clients. The firm's clients include Fortune 500 companies, international corporations, and over eighty municipal fire and police departments.
"Hiring is all about making the best decision...selecting the best candidate for the job," said Margot Nash, Hireology's product development director. "Dr. Laser has dedicated his career to helping businesses and municipalities hire candidates who are qualified and embrace the values of the organization."
To view Dr. Laser's first post "Tips for the First Time Hiring Manager," please click here. For updates on new blog posts, please subscribe to the Better Hiring Today blog.