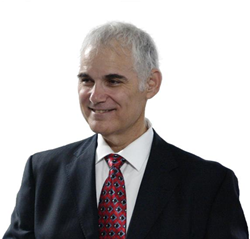 Our goal is to keep everyone as informed as possible in all areas of self-directed IRA investing.
Charlotte, NC (PRWEB) November 15, 2013
Experienced Self-Directed IRA investors may be interested to know about the proposed changes for forms 1099-R and 5498.
Jim Hitt, American IRA CEO, says "I have had people ask why I would share the 'proposed' changes. Our goal is to keep everyone as informed as possible in all areas of Self-Directed IRA investing."
Here's the proposed changes the IRS has shared:
Form 5498. Boxes 15a and 15b have been added for reporting the fair market value (FMV) of :

A-Stock or other ownership interest in a corporation that is not readily tradeable on an established US or foreign securities market.
B-Short or long-term debt obligation that is not traded on an established securities market.
C-Ownership interest in a limited liability company or similar entity (unless the entity is traded on an established securities market).
D-Real Estate
E-Ownership interest in a partnership, trust, or similar entity.
F-Option contract or similar product that is not offered for trade on a US option exchange or an officially recognized foreign option exchange.
G-Other asset that does not have a readily available FMV (Fair Market Value).
H-More than two types of assets (listed in A through G) are held in this IRA.
Draft form here http://www.irs.gov/pub/irs-dft/f5498--dft.pdf
Form 1099-R. A new code 'K' has been added for distributions 'other than cash'.
Draft form here http://www.irs.gov/pub/irs-dft/f1099r--dft.pdf
It appears the IRS is recognizing the growth of the Self-Directed IRA industry. This increased scrutiny makes it more important now than ever for Self-Directed IRA investors to select a qualified Self-Directed IRA administrator, like American IRA. American IRA has the experience and expertise to monitor self-directed accounts and ensure that they remain compliant with IRS regulations. Self-Directed IRA investors need to remain diligent by selecting the right team of professionals to help them navigate these waters.
About:
American IRA, LLC was established in 2004 by James C. Hitt in Asheville, NC.
The mission of American IRA is to provide the highest level of customer service in the self-directed retirement industry. Mr. Hitt and his team have grown the company to over $300 million in assets under administration by educating the public that their self-directed IRA account can invest in a variety of assets such as real estate, private lending, limited liability companies, precious metals and much more!
As a self-directed IRA administrator they are a neutral third party. They do not make any recommendations to any person or entity associated with investments of any type (including financial representatives, investment promoters or companies, or employees, agents or representatives associated with these firms). They are not responsible for and are not bound by any statements, representations, warranties or agreements made by any such person or entity and do not provide any recommendation on the quality profitability or reputability of any investment, individual or company. The term "they" refers to American IRA, located in Asheville, NC and Charlotte, NC.