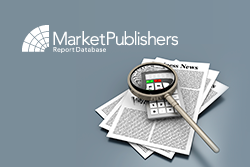 London, UK (PRWEB) November 13, 2013
Nowadays, India experiences rapid development and undergoes various societal and economic changes, which have a particular effect on consumer behavior and trends in the country. Consumption patterns in India are influenced by such factors as the increasing awareness of healthy lifestyles, the shift in gender roles, consumers' uptake of products, media influence, among others.
Herbs, spices and seasonings make up the most lucrative segment in the Indian seasonings, dressings and sauces market, accounting for more than 70% value share. In spite of the quantitative superiority of mail population in the country, the majority of condiments' consumers are women. The consumption of chutneys and relishes in the country stays at around 20% for all age groups except for tweens and early teens group where it is just over 30%. Due to the largest share in India's total population, kids and babies form the largest consumption group in terms of age. Currently, private label products account for small shares of the Indian seasonings, dressings and sauces market. However, there is a great space for growth as the concept of private label branding is relatively new for India.
Topical research report "The Indian Seasonings, Dressings and Sauces Market: What Consumers Eat and Why?" drawn up by Canadean has been recently published by Market Publishers Ltd.
Report Details:
Title: The Indian Seasonings, Dressings and Sauces Market: What Consumers Eat and Why?
Published: October, 2013
Pages: 52
Price: US$ 3,995.00
http://marketpublishers.com/report/food/sauces-spices/indian-seasonings-dressings-n-sauces-market-what-consumers-eat-n-why.html
The report provides an in-depth qualitative and quantitative analysis of the seasonings, dressings and sauces market in India with a particular focus on consumption patterns. It examines the consumption trends and behaviors in the country, covers 26 various consumer groups and offers a detailed consumer segmentation analysis. The research study discloses vital information on the market size and segmentation, outlines the main market challenges and opportunities, identifies the key factors driving and limiting the market growth, and also presents a comprehensive snapshot of the leading brands and private labels.
Reasons to Buy:

The report enriches knowledge of the Indian seasonings, dressings and sauces market.
Insightful market overview provides a clear understanding of who is consuming what, and what is motivating this consumption.
Evaluation of the influence on various consumption trends on specific segments of the market allows to plan effective marketing and sales strategies.
Thorough review of the key market segments assists in determining the most promising growth areas.
Qualitative and quantitative data on the market performance help to make informed business decisions.
More insightful research reports by the publisher can be found at Canadean page.