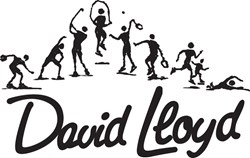 (PRWEB UK) 14 November 2013
David Lloyd Leisure, Europe's premier health, sport and leisure group, has taken part in the All Party Parliamentary Group (APPG) for Young Disabled People at Westminster to discuss access to exercise.
The company was among fitness industry representatives invited to the meeting on October 23, which also included representatives from the Muscular Dystrophy Campaign Trailblazers, a national network of 500 young disabled people who campaign on social issues that affect them.
Issues discussed included adapted gym equipment for disabled people, gym access for carers and disability awareness training of staff.
Caleb Brown, David Lloyd Leisure's mandatory training manager, said: "We are very pleased to have been asked to take part in this meeting to discuss important issues for young disabled people. David Lloyd Leisure has worked very hard in this area; we carry out regular access audits to ensure our facilities fully comply with the Equality Act 2010 and continuously seek to improve disabled access across our 91 clubs.
"However, we also recognise that it is not merely physical barriers that can cause difficulties. We provide free access to personal assistants and carers of disabled members and our staff attend disability awareness courses as part of their basic training, to understand the challenges our disabled members may face and ensure their needs are met.
"Furthermore, we frequently highlight the sporting and fitness achievements of our disabled members, with the aim of encouraging and motivating others while demonstrating that our facilities and services are fully inclusive."
Paul Maynard MP, chair of the APPG for Young Disabled People, said: "I was very pleased that David Lloyd Leisure took part in this investigation. With serious players in the exercise sector taking part it adds weight to any findings. I want to thank all those who took part, including the team from David Lloyd Leisure; it has meant a lot to me and to all the young disabled people within the group and in public at large."
Muscular Dystrophy Campaign Trailblazers project manager Tanvi Vyas said: "The APPG was a productive discussion for both Trailblazers and industry representatives about the issues young disabled people face and has provided ideas to improve the accessibility of the whole industry."
ENDS
Note to editors: For further information about this press release, contact the David Lloyd Leisure press office on 01707 289833/4 or email press (at) davidlloyd (dot) co (dot) uk.
About David Lloyd Leisure Group
The David Lloyd Leisure Group operates 81 clubs in the UK and a further 10 clubs across Europe, plus the new high street concept, David Lloyd Studio, in Islington, Putney and Winchester. It has over 440,000 members and employs 6,000 people. This includes an expert health and fitness team of over 1,800, while it contracts the services of more than 400 tennis professionals. Across all clubs, David Lloyd Leisure has over 150 swimming pools (of which half are indoor) and offers over 10,000 exercise classes per week. Every week 20,000 children learn to swim at David Lloyd Leisure and 14,000 learn to play tennis. Its racquets facilities are unparalleled with 700 tennis courts as well as 180 badminton courts and 140 squash courts. Additional facilities include health and beauty spas, club lounges with free internet access, crèches, nurseries and specialist sports shops.