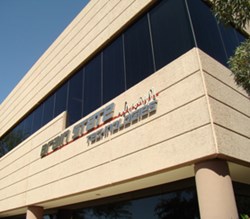 Brainwave Optimization is only as good as the people who provide it. We license the best and give them the tools and the training they need to be their best. - Peter Gerdes
Scottsdale, AZ (PRWEB) November 25, 2013
With the release of BST Optimization Suite 4.2, Brain State Technologies® continues to push the boundaries of the leading system for Brainwave Optimization®. This latest release marks the second system upgrade of 2013 and arrives less than a year since the release of the game-changing version 4.0. Enhancing and expanding the already robust Optimization Suite, version 4.2 reaffirms the preeminence of Brain State Technologies in a fast-moving and ever-growing industry.
Since arriving on the scene in the early 2000's, Brain State Technologies has remained on the leading edge of brain research and technology. Their patented process for Brainwave Optimization has helped over 50,000 clients world-wide overcome challenges by facilitating relaxation and auto-calibration of the brain. Utilizing a novel approach involving the translation of brainwave activity into musical tones, Brainwave Optimization has caught the attention of national press and prominent neurologists who have praised it as a safe, non-invasive, and non-pharmacological alternative modality.
BST Optimization Suite is the central nervous system of Brainwave Optimization, collecting and analyzing brainwave data, assessing asymmetries, suggesting protocols, and moderating optimization sessions. This system is so advanced and intuitive that the average provider of the technology can be trained and certified as a Brainwave Technologist within a matter of weeks.
Version 4.2 introduces several new features sure to be popular with professional technologists. A new placement/montage selection interface allows technologists greater design flexibility via an intuitive, point-and-click graphical interface. The new Client Report Card presents essential client data in one simple report that makes it easy for any client to see their progress. Finally, new system resilience features have been integrated in version 4.2, offering the greatest benefit to larger, multi-system operations. These new system resilience features will provide greater data-security and failover protection in the event of server and/or network connectivity failures.
The Brain State Technologies technical support and education departments are working overtime to see that the company's 200+ providers around the world are up to date on the latest software enhancements. System updates and continuing education are provided to all licensed providers at no additional cost. According to Peter Gerdes, Chief Information Officer of Brain State Technologies, "Brainwave Optimization is only as good as the people who provide it. We license the best and give them the tools and the training they need to be their best."
"After all," adds Gerdes, "their clients deserve nothing less than the best."
For additional information, please visit the company's website, http://www.brainstatetech.com.
Media Note: If you would like more information about Brain State Technologies® or Brainwave Optimization®, please contact Laura Dueker at 480.588.6840 or send an email to pr(at)brainstatetech(dot)com.
About Brain State Technologies (http://www.brainstatetech.com):
Brain State Technologies® is the world's leading provider of brainwave balancing technology, Brainwave Optimization®. Founded in 2001 and developed by Lee Gerdes, the modality combines the latest advances in neuroscience, neuroplasticity, computer technology, mathematics, and physics. Brainwave Optimization offers a non-invasive way for people of all ages to overcome cognitive, emotional, and physical challenges, and enhance overall performance and wellbeing. With over 50,000 clients and more than 200 affiliated centers in 20 countries, the company is growing by licensing Brainwave Optimization to providers worldwide.
Brain State Technologies®, Brainwave Optimization®, Brainwave Optimization with RTB™, Brain State®, HIRREM®, Intellifier®, Intellipoint®, Intellectrodes™, Intellisensors™, and Braintellect®, are all registered trademarks of Brain State Technologies, LLC. Unauthorized usage is in violation of various countries trademark laws. Brainwave Optimization with RTB® is not intended to treat, cure, heal, or diagnose any disease, mental illness or symptom. Brainwave Optimization with RTB™ is intended to facilitate relaxation and auto-calibration of neural oscillations. Individual results may vary.