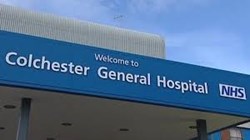 It is not unusual for hospitals to tamper with results to give the facade that targets have been met; we have seen it before, and no doubt we will see it again
Bolton, UK (PRWEB UK) 18 November 2013
Following a recent investigation, into the conduct of the hospital, it emerged that staff were allegedly bullied into amending data relating to current patients, in order for the hospital to appear as though they were reaching targets (1).
According to the Guardian, the data was changed to skew their records, making it appear as though patients were receiving treatment in a timely manner (1). The national standard of practice demands that a person diagnosed with cancer receives the first phase of treatment within 62 days of a GP referral. It has been reported that a large amount of patients faced "extensive" delays in treatment; it is believed that such sub-standard care has put their lives at risk (1).
Commenting on the cancer scandal, Suzanne Yates, from clinical negligence solicitors, Asons, said:
"It is not unusual for hospitals to tamper with results to give the facade that targets have been met; we have seen it before, and no doubt we will see it again.
It is an awful tragedy to see poor cancer treatment so prominent within this hospital trust. Not only were patients forced to wait up to 200 days to receive treatment, but the hospital was never held accountable for it actions, because the records were changed.
This delay in treatment could have been fatal for a number of patients, as some strains of cancer are notorious for their rapid development. By putting off their treatment, it has given the cancer ample time to spread throughout the body, undoubtedly adding to the suffering of the patient.
This substandard treatment must be addressed as a matter of urgency. National standards are set in place for a reason, and to have these rules broken with such frequency is unacceptable."
From the original investigation carried out by the Observer, it was reported that one patient in particular faced a 200 day delay in their treatment (1). This has encouraged Monitor, the regulator for foundation trust hospitals, to put the hospital into special measures (1).
Further allegations include suspected bullying from the hospital's chief executive, in order to forcefully influence staff to comply with changing the records of cancer patients, for the benefit of the hospital's records (1).
"Somewhere among this scandal, I feel it is very important for someone to be held responsible for the suffering, potentially affecting thousands of people. Often when people claim for medical negligence compensation, their main aim is for someone to admit liability, and acknowledge their role in providing poor treatment. I'm sure many people will be looking for an answer as to why their treatment was delayed for such a length of time."
Receiving delayed treatment, or a delay in cancer diagnosis, which has led to unnecessary suffering could potentially be a form of medical negligence. If the trust involved is at fault, you could potentially be eligible for compensation. To find out more information on medical negligence, visit http://www.asons.co.uk, or phone 01204 521 133 to speak to one of their medical negligence solicitors.
(1) The Guardian, Colchester hospital hit by fresh fears over falsified cancer records, 09/11/2013
http://www.theguardian.com/society/2013/nov/09/colchester-hospital-falsified-cancer-records

About Asons Solicitors:
Asons Solicitors is a Bolton-based law practice that specialises in personal injury and industrial disease claims. Founded by brothers Imran Akram and Kamran Akram, Asons Solicitors has developed to become a young and dynamic law firm that delivers practical solutions to clients in times of difficulty. Their continued focus on their staff has seen them awarded with the Investors in People "Gold Award"; which is reflected in the professional and personable approach they take in working with clients. They strive to grow and to develop, and their supportiveness and attention to detail ensures that their clients use them time and again.
For further information contact:
Email: info(at)asons(dot)co(dot)uk
Website: http://www.asons.co.uk