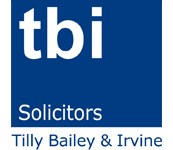 The Mesothelioma Bill has been denounced as 'unworkable and unfair'
Hartlepool, Tees Valley (PRWEB UK) 14 November 2013
The report compiled in October 2013 indicates that the UK tops the world table of asbestos-related industrial diseases and several locations in the North-East of England have been outlined as 'hotspots' for the lung condition, Mesothelioma.
Statistics related to Asbestos exposure estimate that 2,000 people die from Mesothelioma each year in the UK. 105 of those sufferers died from Mesothelioma in Sunderland between 2008 and 2012.
Mark Ellis, partner at TBI Law said: "It's sad to see clients who've worked hard throughout their careers, only to find their quality of life impacted through their chosen profession. I regularly deal with clients who are suffering as a result of industrial illness. One of the reasons it's so common in the North East is down to the region's industrial history with shipbuilding, construction and engineering."
The recent publication of the Mesothelioma Bill, that has been denounced as 'unworkable and unfair' (according to the Association of Personal Injury Lawyers) aims to help those struggling to get compensation from former employers and their insurers. But given the time frame from exposure to materialisation of symptoms, ex-employers are no longer in operation and tracking down liability through insurers is almost impossible.
Mesothelioma can take 20-50 years after exposure to asbestos before symptoms begin to show, by which point, sufferers are unable to be treated successfully. The Mesothelioma Bill does not consider sufferers of all industrial-related diseases and neglects to take into account the state of the claimant's health when petitioning for compensation.
"For peace of mind for you and your family it's best to seek medical advice at the earliest possible juncture. Chest pains and shortness of breath are symptoms of many major and minor ailments but to be safe, sufferers should talk to their doctor.
"As a local firm, looking after local people, we see the importance of the services that our Industry & Negligence team provide. In the past we've successfully claimed against British Steel, ICI and Richardson Westgarth- all large, international firms- but we see the importance of the individual. There is the possibility of claiming compensation in cases where a diagnosis of Mesothelioma, Asbestosis or Pleural Plaques have been made and the source traced back and we're here to help wherever we can." Continued Mr Ellis
If you believe you have suffered from an industrial disease due to your working environment, contact a specialist industrial injury solicitor such as Tilly Bailey & Irvine.
-Ends-
About Tilly Bailey & Irvine Solicitors-
Tilly Bailey & Irvine Solicitors is the Tees Valley's largest full service law firm with offices in Hartlepool, Stockton on Tees, Wynyard Park, and Barnard Castle.
For further advice contact Tilly Bailey & Irvine Solicitors on 0800 052 6824 , visit http://www.tbilaw.co.uk or follow on Twitter @tbilaw