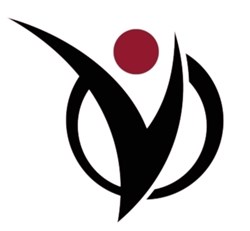 This new partnership is a breakthrough in the way human resource departments can effectively onboard new talent.
Elk Grove, CA (PRWEB) November 13, 2013
HireSafe is proud to announce a bold and exciting partnership with Oracle's Taleo by combining both HireSafe's pre-employment background screening services and Taleo's applicant tracking system into one. Through this collaboration clients will be allowed the opportunity to gather, sort and locate new talent in a streamlined, effective way. After then sorting through potential applicants, clients will be given the opportunity to search a candidates' past through the HireSafe integrated background check system to see if they are suitable for employment. All this requires just a click of a button, without the need to go through a long or tedious process.
This new partnership is a breakthrough in the way human resource departments can effectively onboard new talent, streamlining an already cumbersome workload faced by many HR professionals. By combining these two services and products into one, clients are given a cost-effective, one-stop-shop for two of the most critical services in new talent acquisition. A growing business needs individuals whom bring new and exciting ideas to fuel expansion and development, while also ensuring that those individuals are qualified and can be trusted in those critical positions of responsibility.
To begin using these services all that is required is simply to sign up for Taleo's applicant tracking system which includes a 30 day free trial and can be started here. Taleo clients can then select HireSafe as their partner to conduct integrated pre-employment screening for new candidates. Clients are welcome to use the service at their own leisure with the option to select from the many different job-based packages available from HireSafe, with screening options for entry-level positions all the way to executive managerial responsibilities. Click here to view the range of available screening packages provided by HireSafe.
HireSafe is one of the nation's highest ranked background screening companies, rated A+ by the Better Business Bureau. In operation since 1997, HireSafe is a full-line provider of Human Resource solutions, including Employment Background Screening, Drug Testing, Form I-9 Document Management with E-Verify and multiple Applicant Tracking System choices. As a CA licensed Private Investigative Agency (PI #25313), HireSafe provides only responsible, professional and FCRA compliant reports to their clients.