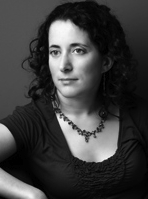 Saint Paul, MN (PRWEB) November 14, 2013
St. Paul Conservatory of Music is excited to share their December concert schedule. On Wednesday, Dec. 4, SPCM's Coffee Concert will feature a Reed Trio; Dec. 7-8 will feature the Fall Student Recitals; and on Tuesday, Dec. 10, SPCM will be holding its Holiday Fundraiser Concert.
From noon-1 p.m., enjoy woodwind chamber music at the SPCM Coffee Concert. SPCM clarinet instructor Rena Kraut joins members Matt Bertrand – bassoon, and Sarah Carmack – oboe, in a program of woodwind chamber music. They will be performing works by Darius Milhaud, Alexandre Tansman, Gordon Jacob and Jacques Ibert. The event is free and will take place at the University Club, located at 420 Summit Ave in St. Paul.
On Saturday, Dec. 7 and Sunday, Dec. 8, SPCM students will participate in the Fall Student Recitals. Students will be performing in a formal recital setting. The recitals will be from 1:30 p.m. to 4:30 p.m. at the McNally Smith Auditorium at 19 Exchange St., St. Paul.
SPCM celebrates the holiday season with beautiful music on Tuesday, Dec. 10 with their Holiday Fundraiser Concert. At 6:30 p.m. at the McNally Smith Auditorium, the event will feature Suzuki strings, the Saint Paul Children Choir, the SPCM Clarinet Choir, chamber music groups and more. Proceeds from the concert benefit SPCM's Music For All program, bringing music to all members of our community.
For more information, please visit: http://www.thespcm.org.
About Rena Kraut:
Rena Kraut is Adjunct Professor of Clarinet at Gustavus Adolphus and Augsburg Colleges. She received her D.M.A. from the University of Minnesota, where she studied with Burt Hara, and she holds degrees from Rice and Northwestern Universities. Dr. Kraut has positions with the Mill City Summer Opera and the Duluth-Superior Symphony Orchestra. She has attended the National Repertory Orchestra festival in Breckenridge and the Jerusalem International Symphony Orchestra festival in Israel, and has played under the batons of Boulez, Barenboim, and Rostropovich while a member of the Civic Orchestra of Chicago. She recently performed as a guest artist at the Cleveland Institute of Music's Mixon Hall with members of the Cleveland Orchestra in a live broadcast recital.
Dr. Kraut is in demand as a clinician at several area schools and also serves on the faculty of the Saint Paul Conservatory of Music. An active chamber musician, she has been heard with Julie Johnson and the No-Accounts; with Muse Salon, a local chamber music series; and at the Schubert Club's Courtroom Concert and "Live at the Museum!" series. Dr. Kraut was a semi-finalist for the McKnight Fellowship in 2011, 2012, and 2013 and was the recipient of a Springboard for the Arts' Irrigate grant.
About Matt Bertrand:
Matt Bertrand, bassoon, has been a member of the bassoon section with the South Dakota Symphony since 2003. Prior to this, he was a member of the Fargo-Moorhead Symphony for six seasons. Matt has also been a substitute bassoonist with the Minnesota Orchestra, St. Paul Chamber Orchestra, and Bach Society of Minnesota as well as various other ensembles in the Twin Cities. Outside of orchestral playing, Matt is a member of the Semada Trio and occasionally performs with other chamber groups. Along with performing, Matt maintains a small private teaching studio out of his home in Coon Rapids, MN. Matt graduated from Minnesota State University-Moorhead with a Bachelor of Science degree in music education. His principal teachers include John Miller and Russell Peterson.
About Sarah Carmack:
Sarah Carmack, oboe, has been performing in orchestral and chamber music settings in the Twin Cities since 2002. She plays frequently with the Duluth Superior Symphony Orchestra, and has performed with many local ensembles, including the Minnesota Opera, VocalEssence, Arius Chamber Music Society, and the Bach Society of Minnesota. She was a founding member of Pavia Winds, a Twin-Cities wind quintet, and is a passionate soloist. Sarah has given masterclasses in performance, reedmaking, and knife-sharpening at the University of Minnesota, Augsburg College, St. Olaf College, Gustavus College, MMEA All-State, and many local high schools. She teaches oboe lessons at her home in St. Paul, where she also processes oboe cane and reeds to order. Sarah has degrees in oboe performance from the New England Conservatory of Music and the University of Minnesota, where she studied with Laura Ahlbeck and John Snow.
<br>About the Company<br>
The Saint Paul Conservatory of Music is a music education center offering a wide range of musical instruction for all ages, in both individual and group settings. The faculty is of the highest caliber, including artists/teachers with well-established reputations. The Conservatory has systematically developed a music program with demanding, yet age-appropriate expectations, with the ability to effectively teach the youngest of students as well as prepare those seeking to become music majors. They are also able to meet the needs of students who are lifelong learners of music and music appreciation.
Since 1985, the Saint Paul Conservatory of Music has provided high quality music education to the metropolitan community. Originally under the auspices of The University of St. Thomas, the school became an independent non-profit community music school in June 2001. The facility in downtown Saint Paul provides an exciting venue for the continuing commitment to providing excellence in music for all ages. As an independent organization, they are able to broaden their mission as a music school ensuring that quality music is available to an ever-widening segment of the community.