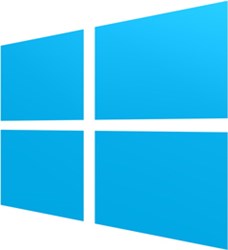 Not only is this a great achievement for PreApps, but it's also a prime chance for developers of Windows Store apps who use our platform during their development process, and take advantage of some really great opportunities
Boston, MA (PRWEB) November 14, 2013
Following an initial collaboration with Microsoft that enhanced the visibility of Windows Store apps on its pre-buzz building platform, today PreApps announced it's being featured as a top resource for Windows developers and is officially listed in the Windows Store Partner Directory (WSPD) with a landing page under the company's newly launched site: http://services.windowsstore.com/PreApps.
Joining that list are a few industry players including PayPal, App Annie, Parse, and Unity. The list is a very short one – currently no more than 50, demonstrating the strictness of selection and the high standard to be listed in the WSPD. Windows Store app developers will continue to be able to publish to the Windows Store and the Windows Phone Store, and gain the ability to sell their apps utilizing the Windows Azure Development Center.
Since PreApps launched, creator Sean Casto has remained committed to providing Windows developers with a unique chance to bring their apps to spotlights — particularly within a crowded development space that tends to focus heavily on iOS and Android.
"This is a rare opportunity, a highly selective compete, and a significant further step," said Casto. "The opportunity to be listed on the Windows Store Partner Directory really solidifies what we're trying to accomplish, and recognizes our efforts in the world of app development to an extent that we have always hoped was possible. Not only is this a great achievement for PreApps, but it's also a prime chance for developers of Windows Store apps who use our platform during their development process, and take advantage of some really great opportunities."
With PreApps.com, developers have a free place to showcase their apps currently in the development stages, and throughout this environment of feedback and sharing between developers and app users, the developers gain buzz generation, valuable user feedback, and the ability to build key brand recognition. PreApps has gained national media attention for its unique combination of user feedback and marketing tools, including the creation of app demo videos, press releases and icon creation.
In addition, Microsoft will include PreApps in the new App Builder Rewards program. App Builder Rewards provides developers with the tools and resources to create successful Windows apps and rewards them in the process. Developers can complete Quests for points and then redeem them for exciting rewards. Quests include creating an App Builder account, using resources to build an app and using PreApps to get feedback on their app. PreApps will provide exceptional rewards such as posting an app on PreApps a, $49 value, providing a $50 Gift Card toward App Demo Video Production by PreApps and offering a $100 Gift Card to the PreApps Press Release Creation & Distribution package valued at $399.
About PreApps.com
PreApps is the leading discovery platform introducing new mobile apps to users and the marketplace prior to release. The PreApps team is working under one unified vision: to change the way mobile apps are built and delivered. The company has developed an ecosystem, which connects mobile app users with mobile apps developers prior to release, resulting in better quality, more successful apps. For app developers, PreApps provides the tools for success prior to release resulting in an increase in app downloads, ranking, and overall quality. For App users, PreApps is the first place to explore the best most exclusive mobile apps in development and coming soon to market.