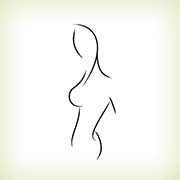 Dallas, Texas (PRWEB) November 15, 2013
Dallas' leading provider of cosmetic surgery services, Las Colinas Centre for Plastic Surgery, announced its perfect A+ rating and accreditation with the BBB.
"We are extremely proud that we do everything in our power to provide excellent service to all patients, and are glad to communicate this BBB distinction to our patients and the general public. We hope it makes everyone feel more comfortable choosing Las Colinas Centre for Plastic Surgery to help them meet their goals for their personal appearance," said Dr. Michael Whetstone, the Centre's lead physician and founder.
To qualify for an A+ rating, Las Colinas Centre for Plastic Surgery had to:

Appropriately address any complaints in the opinion of the BBB. In the past three years, the Centre has actually had zero complaints closed with the BBB.
Be successfully operating for a number of years. The Centre has been in operations for 24 years, since 1989.
Take appropriate action to keep all licenses current. The Centre keeps full licensing with the Texas Medical Board.
Remain clear of government actions that raise concerns about ethics or service reliability. The Centre has never been the subject of any government investigations or actions.
Advertise in an honest, ethical way which does not violate the standards of the BBB. The Centre has never been contacted by the BBB for any advertising issues.
The BBB analyzes a total of 16 factors to ensure a business operates in an ethical way, and constantly monitors all member business to confirm they continue to provide excellent service.
Individuals who want a strong assurance they will come away looking their best can rest assured Dr. Michael Whetstone and the Las Colinas Centre for Plastic Surgery will help them achieve their aesthetic goals. Women, and men, interested in a free consultation so should contact the Centre at 927-831-8822, e-mail info(at)lascolinasplasticsurgery(dot)com, or visit the company's website at http://www.lascolinasplasticsurgery.com
About Las Colinas Centre for Plastic Surgery
Dr. Michael Whetstone has served hundreds of men and women in his more than 20 years of practice at Las Colinas Centre for Plastic Surgery. Interested individuals can find a patient-centered comprehensive service selection for the face and body and a full range of medical spa and laser services.
Dr. Michael Whetstone
Las Colinas Centre for Plastic Surgery
(972) 831-8822
http://lascolinasplasticsurgery.com
7433 Las Colinas Boulevard
Irving, Texas 75063