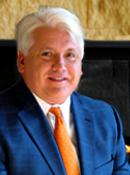 NetSuite continues to drive innovation, providing a complete cloud business management suite for businesses...we are thrilled to be a partner with a company that is ahead of the curve. - David Devine, Chairman & CEO
Cincinnati, OH (PRWEB) November 14, 2013
The Devine Group, a global provider of talent development and assessment solutions, today announced that its Assessment Delivery Network (ADN) SuiteApp has achieved "Built for NetSuite" verification. This new SuiteApp provides NetSuite customers with Devine's industry-leading assessment solutions and reporting functionality, allowing NetSuite customers to reduce placement risks while bringing clarity to the recruitment management and development processes.
Built for NetSuite is a new program for NetSuite SuiteCloud Developer Network (SDN) partners that provides them with information, resources and a method to verify that their applications and integrations, built using the NetSuite SuiteCloud Computing Platform, meet new NetSuite standards and best practices. The Built for NetSuite program is designed to give NetSuite customers additional confidence that SuiteApps have been built to meet these standards.
"The demand for innovative Human Capital Management solutions is increasing and through this partnership with The Devine Group, we bring behavioral assessments to our customers to improve hiring and develop employees' talents throughout their tenure with their employers," said Guido Haarmans, Vice President of Business Development, Technology Partners at NetSuite. "Leveraging the ADN SuiteApp can help NetSuite customers reduce the risk of hiring new talent and maximize the return on their people investments."
"NetSuite continues to drive innovation, providing a complete cloud business management suite for businesses," said David Devine, chairman and CEO of The Devine Group. "With NetSuite's continued initiative to provide its customers with leading Human Capital solutions, we are thrilled to be a partner with a company that is ahead of the curve."
For information about Built for NetSuite SuiteApps, please visit:
http://www.netsuite.com/BuiltforNetSuite.
About SuiteCloud
NetSuite's SuiteCloud is a comprehensive offering of cloud-based products, development tools and services designed to help customers and commercial software developers take advantage of the significant economic benefits of cloud computing. Based on NetSuite, the industry's leading provider of cloud-based financials / ERP and omnichannel commerce software suites, SuiteCloud enables customers to run their core business operations in the cloud, and software developers to target new markets quickly with newly-created mission-critical applications built on top of mature and proven business processes. The complete SuiteCloud offering includes NetSuite's multi-tenant, always-on SaaS infrastructure; the NetSuite Business Suite of applications (Accounting/ERP, CRM and Ecommerce); and the NS-BOS Development Platform.
The SuiteCloud Developer Network (SDN) is a comprehensive developer program for Independent Software Vendors (ISVs) who build apps for SuiteCloud. All available SuiteApps are listed on SuiteApp.com, a single-source online marketplace where NetSuite customers can find applications to meet specific business process or industry-specific needs. For more information on SuiteCloud and the SDN program, please visit: http://www.netsuite.com/developers.
About The Devine Group
The Devine Group is devoted to helping companies reduce costs, increase revenues and enhance productivity through the use of insightful behavioral and psychological assessment solutions and related human resource solutions. Through The Devine Group's assessment solutions, clients maximize returns on their human capital investments—across the entire employee lifecycle—while reducing their risk and bringing clarity to critical hiring and development processes.
The Precision to Predict Success. ™
To learn more, visit http://www.devinegroup.com.
NOTE: NetSuite, __title__ ]the NetSuite logo, SuiteBundler, SuiteCloud, Suitelets and SuiteScript are service-marks or trademarks of NetSuite Inc.