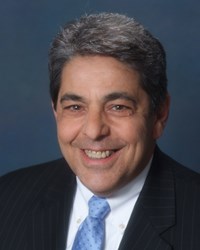 He (Joe Monaco) has been an integral part of our organization for years and deserves high praise for his many accomplishments in NY real estate. - Matt Rand
White Plains. NY (PRWEB) November 14, 2013
Matt Rand, managing partner of Better Homes and Gardens (BHG) Rand Realty, announced today that seasoned real estate veteran, Regional Vice President Joe Monaco has been named Manager of their new flagship White Plains office. BHG Rand Realty is calling their recently inaugurated White Plains branch the "Real Estate Office of the Future," with its contemporary design and high tech features. The new office will specialize in helping customers buy and sell homes throughout the Greater Hudson Valley. They will also offer commercial real estate services and rental services to clients throughout the Westchester real estate market.
Monaco is an award winning sales manager with over 30 years of real estate experience. In addition to managing the new White Plains branch, he will continue to be the acting Regional Vice President for Westchester County.
"We are incredibly lucky to have Joe Monaco on our team," explains Matt Rand. "He has been an integral part of our organization for years and deserves high praise for his many accomplishments in NY real estate. Joe is the perfect candidate to run our new flagship Westchester office; he's a tremendous talent and we look forward to his continued success in growing our real estate business in White Plains as well as the overall region."
Monaco's new office in White Plains will boast a Central Cafe for client meetings and training sessions, Starbucks inspired work spaces, and many high tech amenities. White Plains BHG Rand Realty agents and their clients will have access to an outside courtyard patio that includes seating for outdoor meetings and open-air work spaces, as well as free covered parking; a rare incentive not available in many commercial locations in White Plains. The new White Plains office is centrally located at 222 Bloomingdale Road with easy access to downtown and regional neighborhoods, making it a convenient place for agents to stop in to get some work done, meet with their clients or just grab a cup of coffee.
Joe Monaco may be reached directly at (203) 241-7785 or at Joe(dot)Monaco(at)randrealty(dot)com.
About Better Homes and Gardens Rand Realty
Better Homes and Gardens Real Estate - Rand Realty, founded in 1984, is the No. 1 real estate brokerage in the Greater Hudson Valley with over 25 offices serving Westchester, Rockland, Orange, Putnam and Dutchess counties in New York and Bergen and Passaic counties in New Jersey. Rand has more than 800 residential real estate sales associates, as well as a commercial real estate company (Rand Commercial Services), and the Hudson United Group providing residential mortgage lending, title services, and commercial and residential insurance. The companies can be found on the Internet at: http://www.randrealty.com, http://www.randcommercial.com, and http://www.hudsonunited.com. Rand Realty is also on Facebook and Twitter.