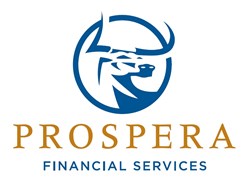 "I am so excited about having true independence and being aligned with Prospera and the strength of FCC to serve my clients for the next season of my career"- Scott Pyle
Dallas, Texas (PRWEB) November 14, 2013
Prospera Financial Services is proud to announce the affiliation of Scott Pyle, located in Myrtle Beach, South Carolina. Previously with Raymond James, he brings over twenty one years of experience to Prospera and over $100 million in AUM.
Scott Pyle's extensive background in financial management includes executive positions with Merrill Lynch, Morgan Stanley and Wachovia Securities. He has dedicated over two decades working with individuals and families in retirement and estate planning, investment management, and comprehensive financial planning. In 2006, Scott Pyle was included in Research Magazine's Winners Circle listing as one of the most outstanding financial advisors in the field. He is a graduate of Sam Houston State University.
Scott believes his clients deserve nothing less than a level of service that defines excellence. From cutting-edge investment technology to professional, personalized attention. Scott has found the right home where Success His Way is priority. Prospera is excited for his addition to the firm and look forward to a long and prosperous partnership.
"I am so excited about having true independence and being aligned with Prospera and the strength of FCC to serve my clients for the next season of my career"- Scott Pyle
About Prospera Financial Services
Founded in 1982, Prospera Financial Services, member FINRA/SIPC and a registered investment advisory, offers the flexibility and resources only found at some of the nation's largest broker-dealers. Headquartered in Dallas, TX, Prospera was named Broker-Dealer of the Year by Investment Advisor Magazine in 2009, 2010 and 2012. The firm supports Independent Financial Advisors nationwide. For more information about Prospera visit http://www.joinprospera.com